hi, i have a problem with my
Intel 945 express family chipset Graphics media accelerator in my windows 7. but the 3d settings isn't displaying any options. without this, this accelerator seems useless for me. here's the screenies:
WINDOWS 7
VISTA (on a different partition)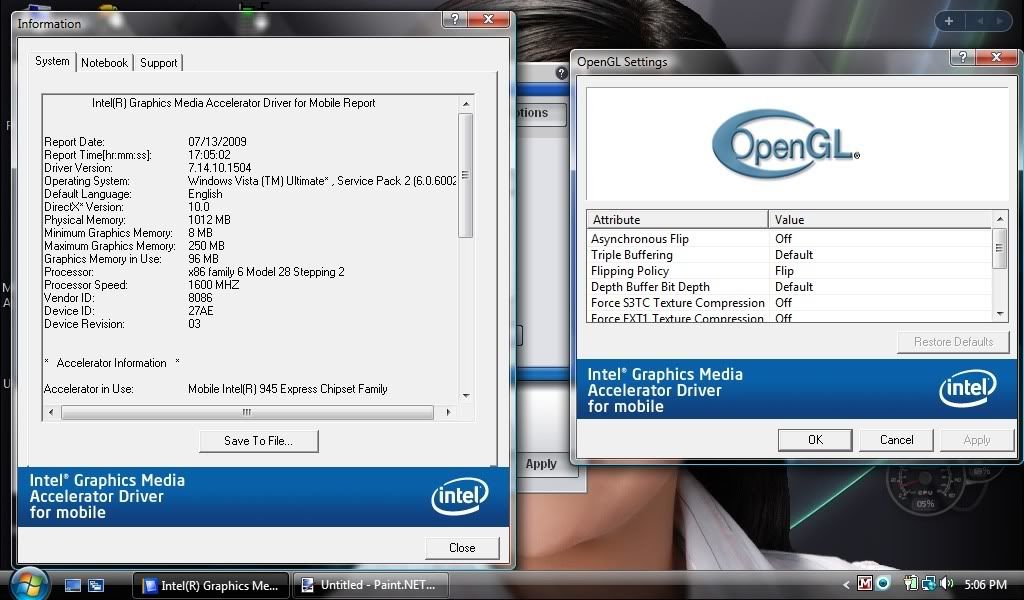 anybody else having the same problem?