Since the x1650 is an old card, it's no longer supported by newer releases. You will need to download the legacy package:
ATI Catalyst
(it says Vista, but will work with 7)
Option 1 - Full Software Suite (which will contain the Catalyst Control Center)
In CCC, you should be looking for "Desktop Properties"
This option is only available in the "Advanced view" - I don't use CCC any more, so unfortunately I can't tell you exactly where the desktop properties are. I believe it's found under "Desktops and Displays" and the desktop properties can be configured by clicking on the trinagle which is a drop down menu)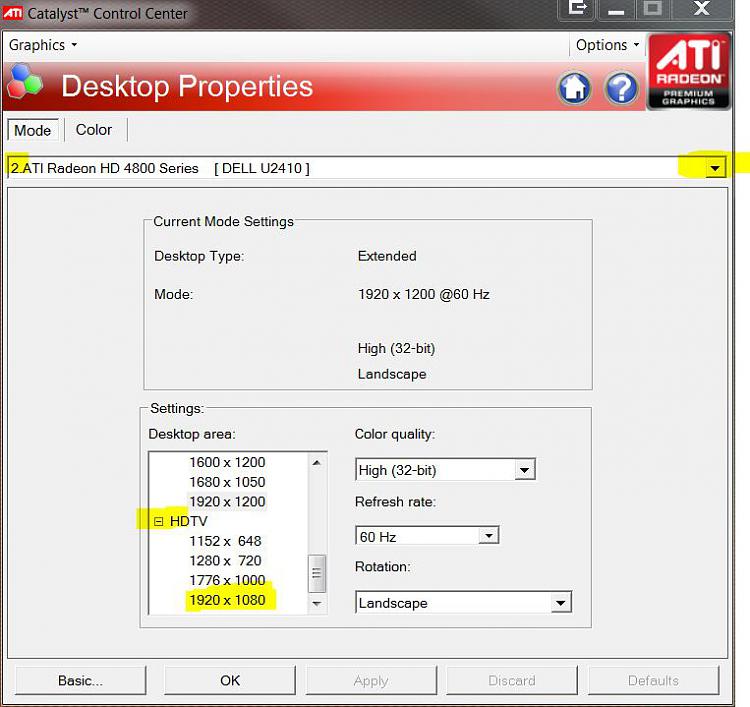 In the desktop properties section you should be able to select both your resolution and refresh rate.