I found my old thread from last year, seems like no one could help me then even after I stopped watching the thread.
Crossfire Disabled: Need help!
Someone posted:
Quote:
* This is how your board supports Crossfire btw *

CrossFire mode
PCIE 2 slot operates at x16 bandwidth.
PCIE 4 slot operates at x4 bandwidth.
I don't understand what the
CrossFire mode
part of that statement means. Is there a switch or a particular jumper setup that I need to enable in order to run crosssfire? There's absolutely nothing on google about it, I'm surprised if anyone else with my same mobo was able to get crossfire to work.
Here's some images from my old setup: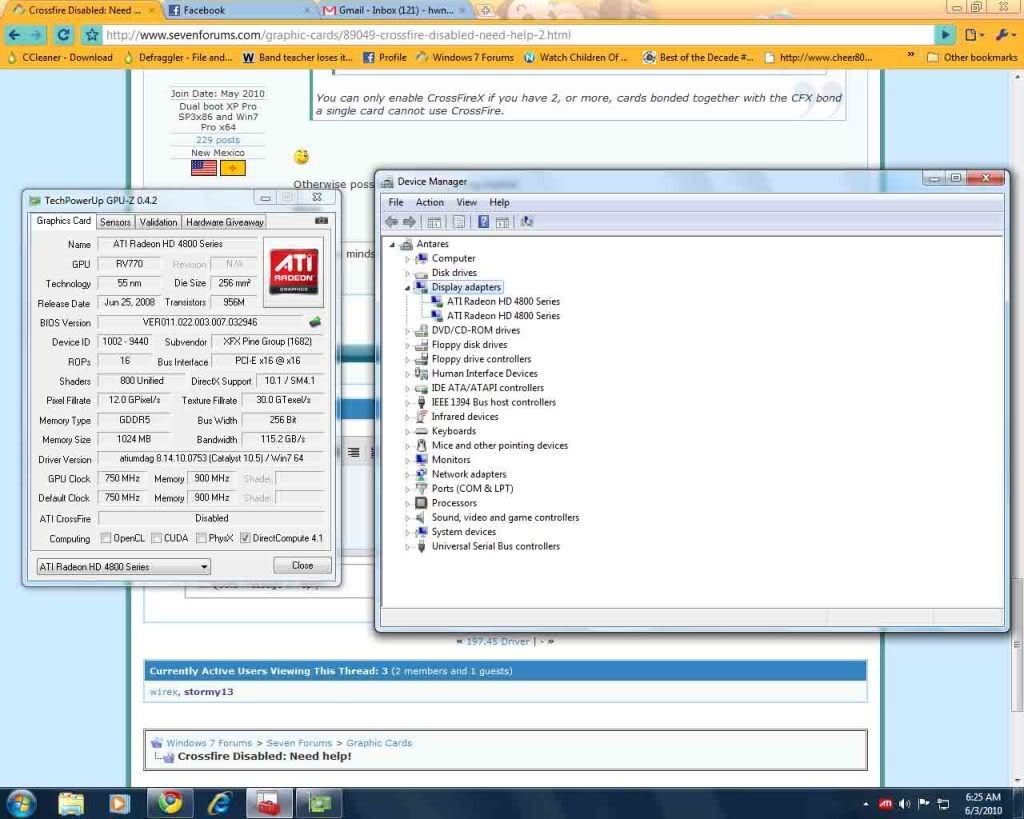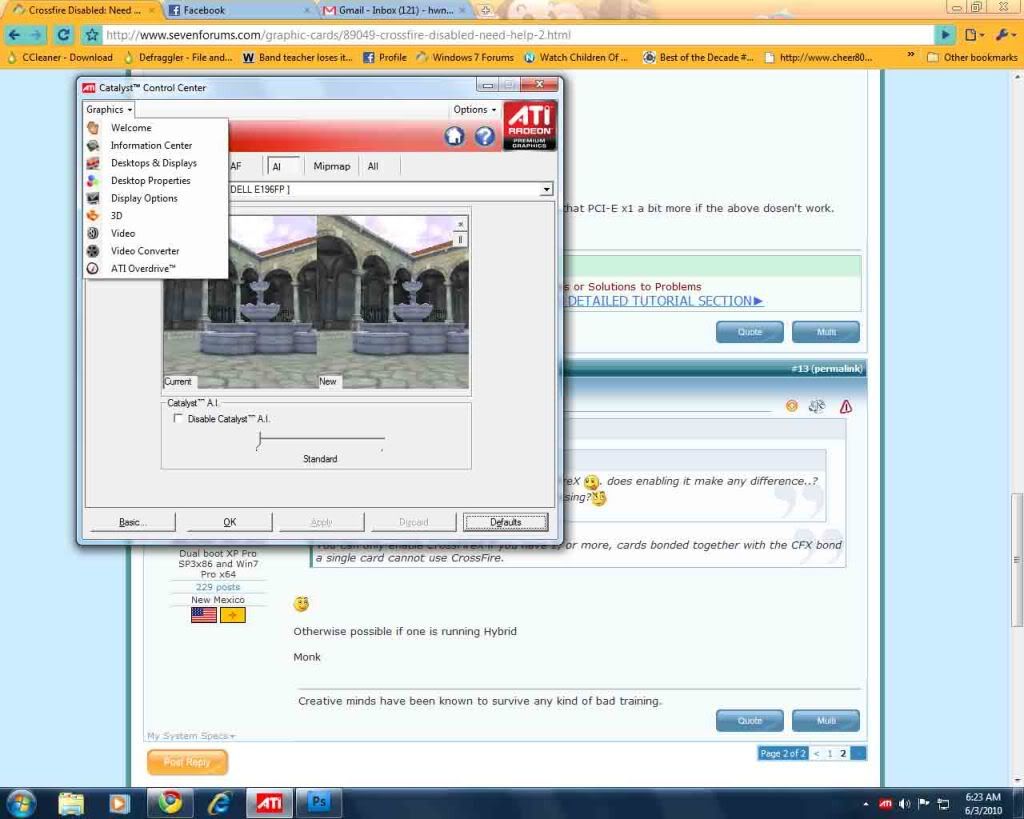 As you can see there is no CrossfireX option in CCC.
Conclusion
One of the last posts in my old thread included a link from
smarteyeball
to the P965-S jumper settings. Sadly the link is now dead, and I have no way of figuring out the correct jumper settings to achieve the x16/x4 to allow both cards to run. I guess I'll have to buy a new mobo, it's time to upgrade anyway. Sigh, having two cards but not being able to utilize both is a real let down.