i never bother with ccc (i prefer ati tray tools), i just download the driver.
anyway, wouldn't it be nice if you
could
download '
just
' the driver, and not other bloat along with it.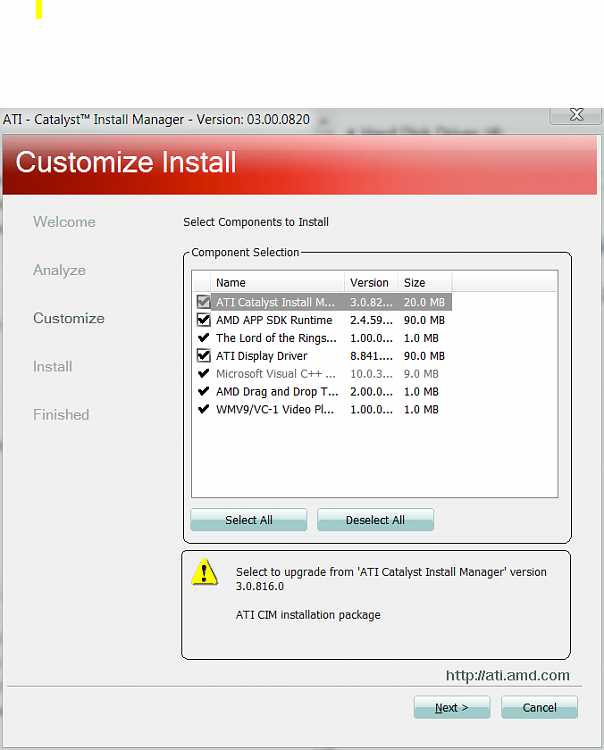 and why squeeze the columns like that - there's plenty of blank space on the right.

and why does the install manager (basically just an uninstaller afaik) need to be upgraded
every
month?
then the installer leaves files scattered around the place* - why can't it unzip the necessary setup files into the standard temp folder, then delete them when it's done?
* c:\ati\support
c:\program files\ati\cim\blah blah
c:\program files\ati technologies
maybe elsewhere too
[/grumble]