I have 2 580 gigabyte cards in sli but can't see any benefit over my previous 460 cards. I've had to tune down graphics in games to about average. on a scale of 1-5 in graphics quality (1 being poor, 5 being best), my card ranks at perhaps a 3.5
My monitor is connected to my first card, and PhysX is streamed from the second (Nvidia configuration):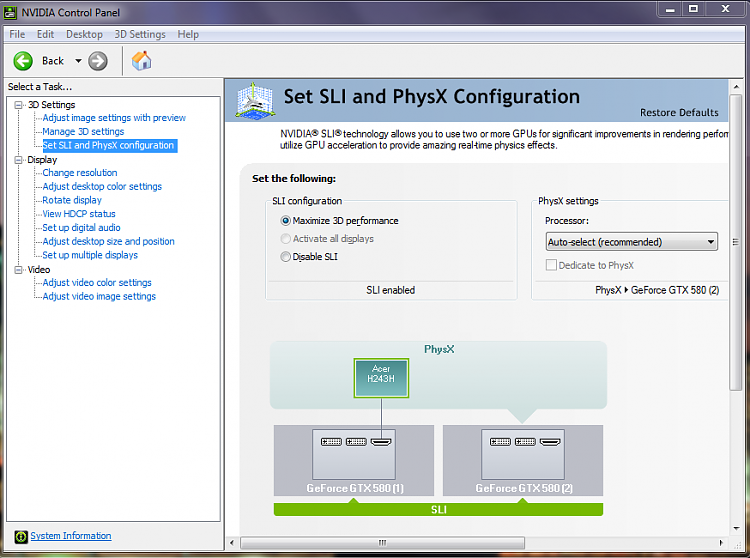 I have the most recent Nvidia update. Nvidia is set to "let the gaming application decide quality". The cards seem to run a bit hot too, unless I pull a giant fan up to the case to cool it down. My case doesn't seem to have very strong fans, however.
I ran this test:
Video Card - Stress Test with Furmark
with the most recent version, and my 1st card (monitor) had a 25% load while my 2nd (Physx) had a 99%. There were artifacts as soon as I started running the test (not in the windows environment, only through the test's picture).
I don't know whats going on, perhaps I should test the cards each one by one to see if they stand well alone? The monitor doesn't have its driver, but I wouldn't think that would really matter. Any suggestions, I would gladly welcome your help