No, I only have the conventional one "monitor cable" from the PC to the monitor. Everything works great, no issues.
I purchased a new 55" Samsung LED HD TV and I want to setup a second "display" via HDMI from the PC to TV to view my TV as a monitor.
My primary display (
1
) is what I'm defaulted to right now, but the second display (also marked as
1
) is simply there and it is exactly the same duplicate of the first, properties and all....perfect duplicate.
.....this is an image of what I'm setup as shown below right now with Display 1 highlighted with no TV hookup.
Notice that the Display: 1. E2250 this is what I currently using.....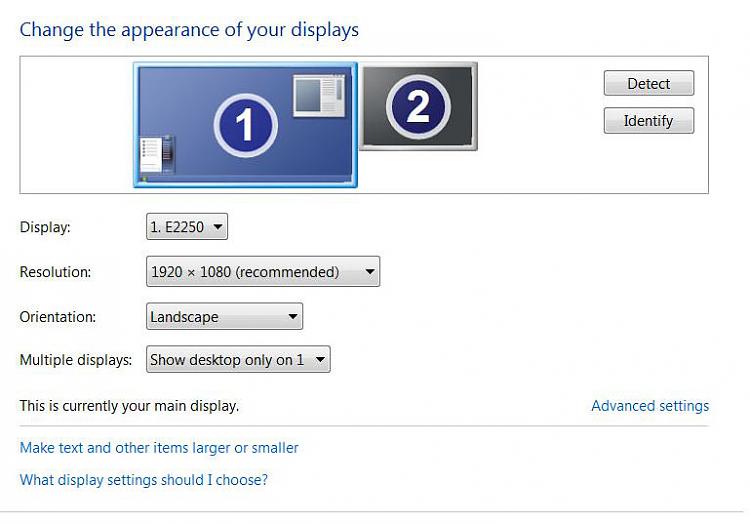 .....and alternatively when Display 2 is selected and Identified but when Detected it shows it as (1) not (2) being the problem DUPLICATE as shown below highlighted with no TV hookup....yet
And notice that Display: 2. E2250 is the same as the previous image above!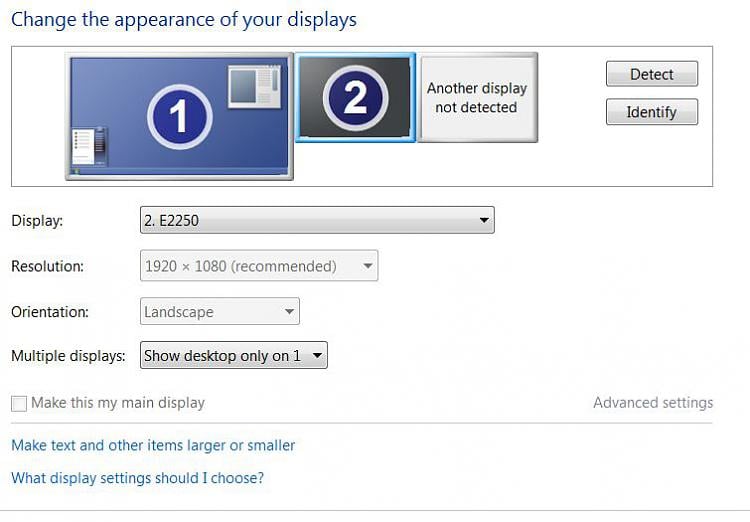 I just want to delete
Display: 2. E2250
(above) altogether from my system, it can't be that hard and I believe that I need to do it through my system start run commands, regedit...but I do not know the commands nor where to delete them....Teckeez! HELP PLEASE?

Thank-you very much guys. Paul