Before we go there, I might have to ask you if you were able to rule out the connection problem.
As you already mention that it didn't work though you connected the new monitor alone (replacing the older monitor) to the D-Sub (primary VGA socket). In a normal condition, it didn't give you a screen, then probably you should check out with the VGA cable first by alternating it with the old cable.
If you managed to get the screen by then. Connect both of it.
On the Catalyst start screen, you can hit the menu [Common Display Task] -> [Detect Display]
When the detection done you will see this,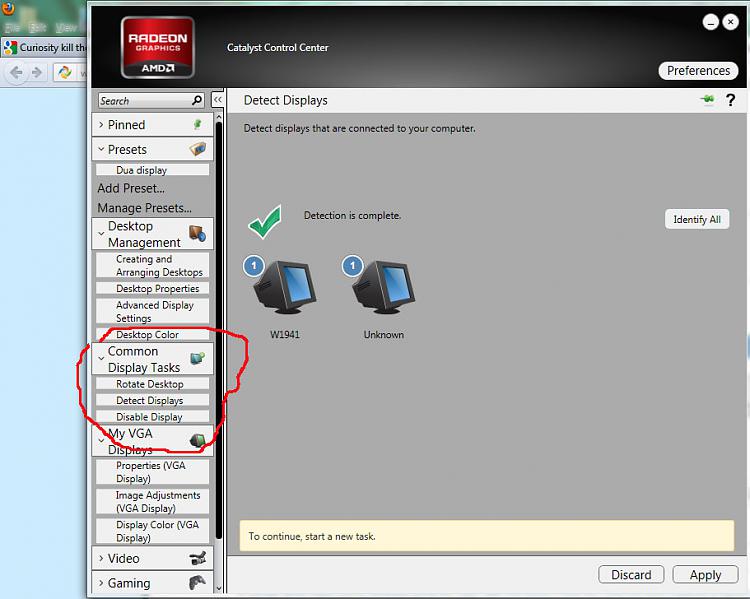 If it shows you both monitor there then you can click [apply]
The rest of the setting for dual display then yours.

Cheers