Hi all, i have Dell inspiron n5110.
My drivers :
When i click Screen resolution :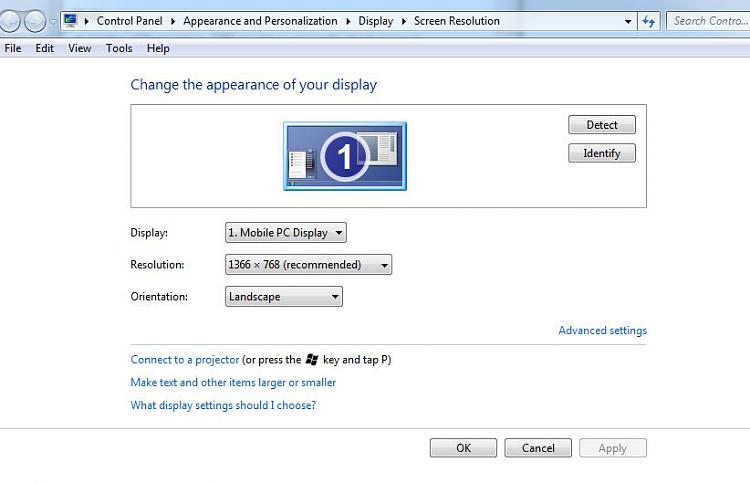 and it's using the integrated Intel instead of the Geforce 525M :
So i can not change the "screen refresh rate" to 75hz :
I tried to set the option in the Nvidia Control Panel but got no luck :
Hope you can help !
Thanks for reading !