Short answer. No.
Elaboration:
I assume your graphics card is a DX7 or DX8, and doesn't support DX9 and up.
I also assume you do have the Aero theme, but the transparency/translucency doesn't work, right?
I have Win7 running on my Dell D800 and honestly I don't miss the translucency on the window frames.
I have tried a few tweaks for it, but they mess up some features of Win7.
I do have a little tool that makes the taskbar transparent.
You can even control the amount of transparency with a little slider.
Here a screenshot of my desktop: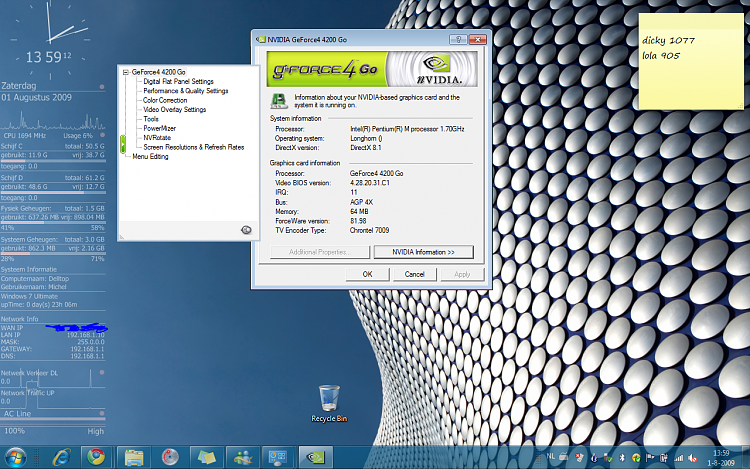 If you are interested, you can download it here:
Download Transparent TaskBar, Transparent TaskBar 1.0 Download
After download just run the program.
On the right bottom of your screen (just above the clock), you'll see a little rectangle.
In the rectangle is a little slider you can move up and down to control the amount of transparency.
The settings are saved in the registry, so no need for it to load on windows start.
After you are satisfied you can right click and exit the program.
You'll never have to look at it again, unless you want to change the transparency in which case you just start the program again.
Good luck
Greetz
.