Hi guys:
My system is a custom build I completed about 3 months ago, initially I had OS reinstall/driver/ & minor stability problems using UEFI which was solved in another board on this forum by changing to MBR config – my system specs are listed.
Also to optimise OS functionality I implemented the following but will roll back if found to be thecause of the error:
Turned off the Hibernation File to save disk space [OS mounted on SSD]
Shrunk System Protection to 3.4GB again to save space
Turned off Indexing to SSD only – since it has 4k read capability
Shrunk Page file to 1024MB on SSD
Set Power Option to high performance
Unchecked Defrag for the SSD & its partitions
Disabled GUI at boot
The LCD monitor is connected by the shipped VGA cable with a DVI male connector to the GPU's DVI out putsocket – I've yet to purchase an HDMI cable, hopefully this might be the bottleneck & easily solvable.
btw: I'm not sure if the current problem is related to the previous OS reinstallation issues, anyways I first noticed this problem 3 weeks ago while using a free word processing application "Abiword", when I was cut n pasting screenshots to a document the screen suddenly went white & having to restart by using the reset PC case button.
I primarily use 3D graphic programs such as Blender, Gimp & a game engine for 3D mobile game development, its not really a persistent regular problem in fact I could live with it if not for the randomness at this point its getting really annoying ie: if I forget to save something hrs of work are lost – yeah suck value xtreme.
I've cleaned the CPU, GPU & case sinks & fans with compressed air, checked driver compatibility & run system/third party diagnostic tools to troubleshoot a possible solution anyways screenshots as follows: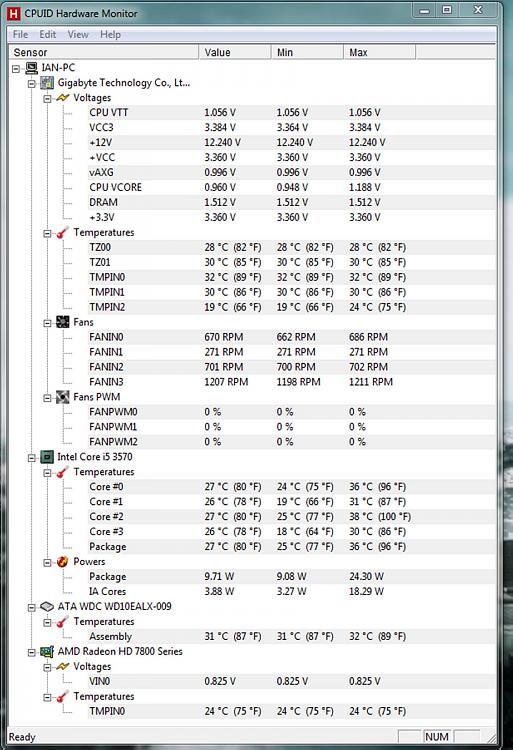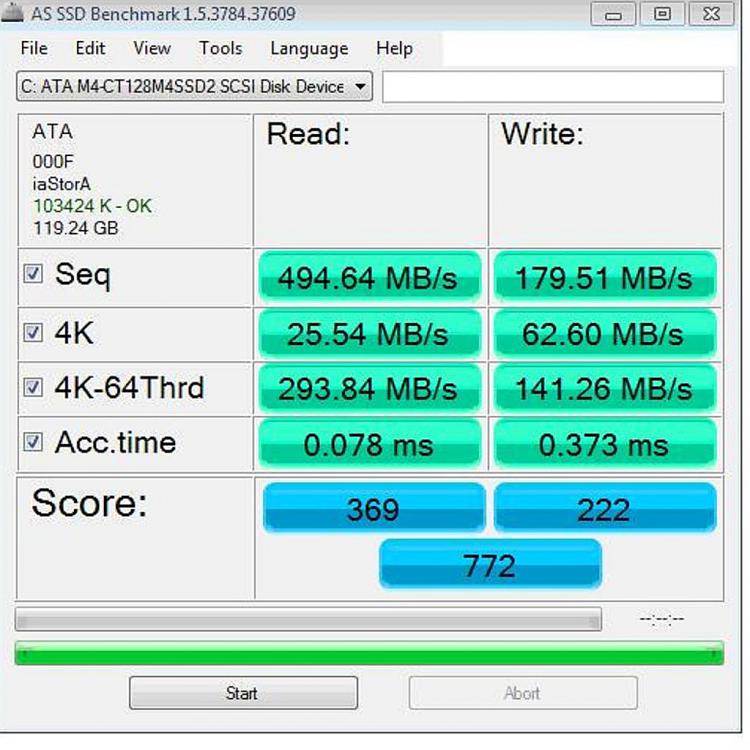 So at this time I'm stumped as to what the glich/gremlin is, any advice much appreciated in the mean time I'll continue online research to troubleshoot problem – will update this thread if solution found.
Cheers :|