Iíve been having this graphic corruption on my Lenovo G570 running windows 7.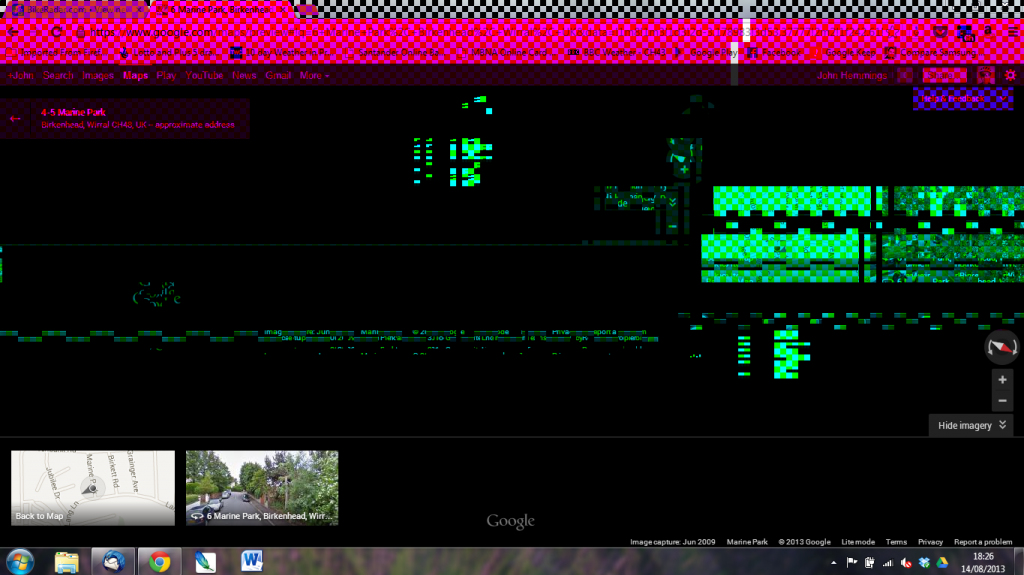 Intel(R) Core(TM) i5-2410M CPU @ 2.30GHz, 2301 Mhz, 2 Core(s), 4 Logical Processor(s)
6GB of ram
AMD Radeon HD 6370M
It seems to happen when viewing street view on Google maps but also when viewing photographs in a browser. It has happened with both Firefox and Chrome.
Any help would be appreciated.
Thanks.