Hello,
I have a strange problem with my current rig-except a cold boot-on the last few weeks.
Whenever I boot the first time of the day (never happens on reboot) Windows is trying to reinstall the GPU drivers as you can see from the pic
I have no idea why this is happening. Anyone with similar problem by any chance?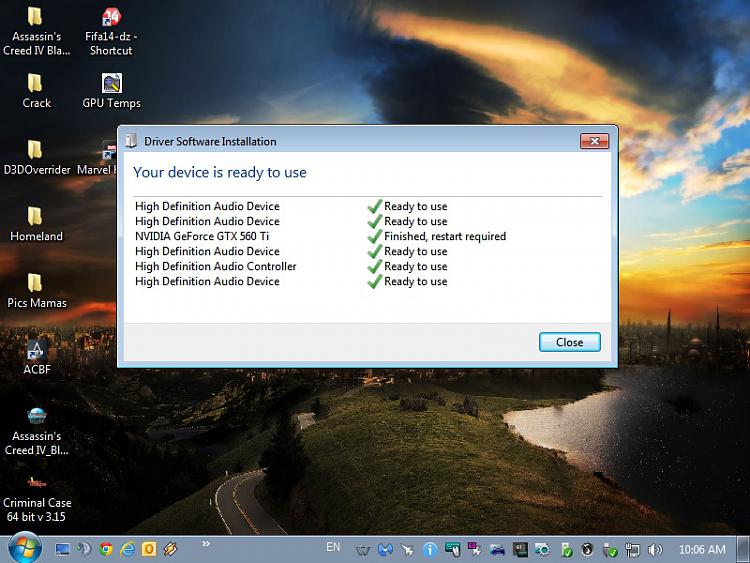 Regards,
Theodore