Ah, I get it now, thanks.

Display 2, which is to my left, is my older monitor. Display 1, which is in front of me, is my new and main monitor. I just switched them around so my mouse would move smoothly from one monitor to another. They've changed since post# 15 as I've been fiddling with the wires. I think these are the screenshots you're after (I hope!).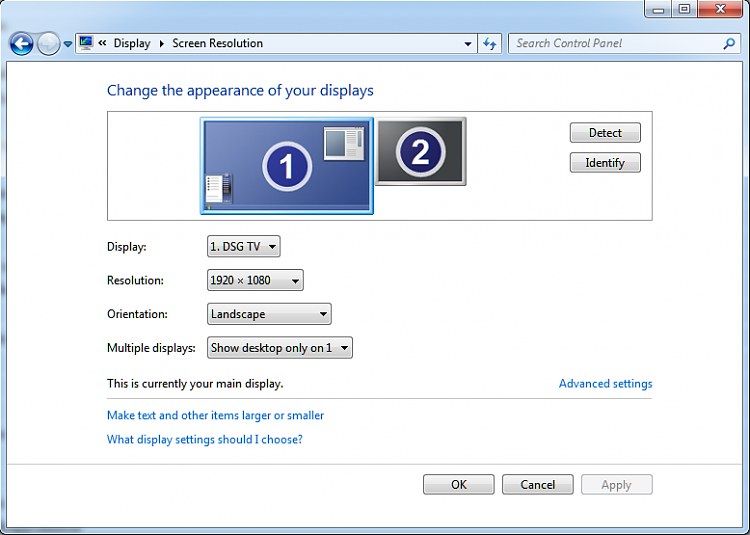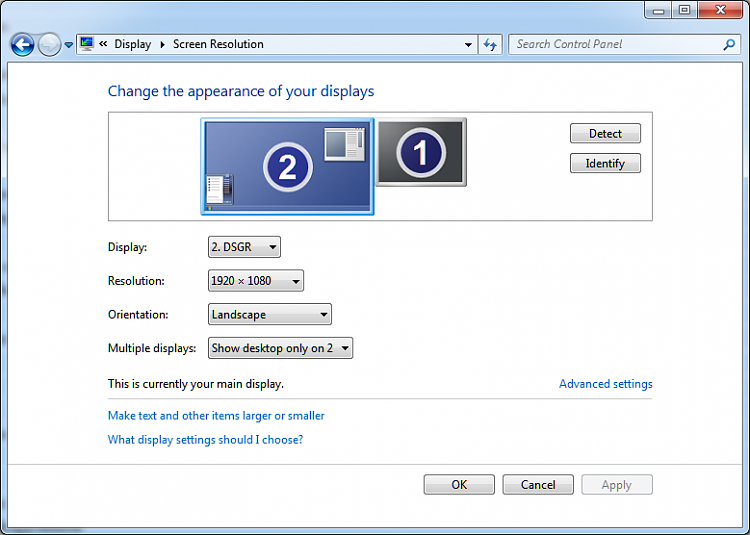 I'd like to note that both monitors appear to have a darker display when one of them is disabled, but I'm sure that's nothing an increase in brightness wouldn't fix.

Monitor 1 (main / new one) remained clear and monitor 2 (left / old one) remained fuzzy.