so i have a new hard drive that i upgraded from Windows XP(i will miss you) to Windows 7. i wanted to get everything settled on it before i transfered it to my regularly used laptop.
i've got nearly everything configured, except for one annoying problem i cannot seem to fix, or find a fix for. all the images displays seem to be squashed height wise. and i mean images online, image files on my computer, even the icons on my desktop. and i cannot for the life of me figure out why! i've tried every setting for resolution, which doesn't make any difference, tried fiddling with display and preferences, tried even changing the theme! it won't do anything. i tried to take a screenshot, but when i transfered it to my regular computer, it looked perfectly fine. so i've taken a side by side picture with my camera to show the differences in the same image. because i love anime and sailor moon, that is the chosen picture for comparison.
good:
bad: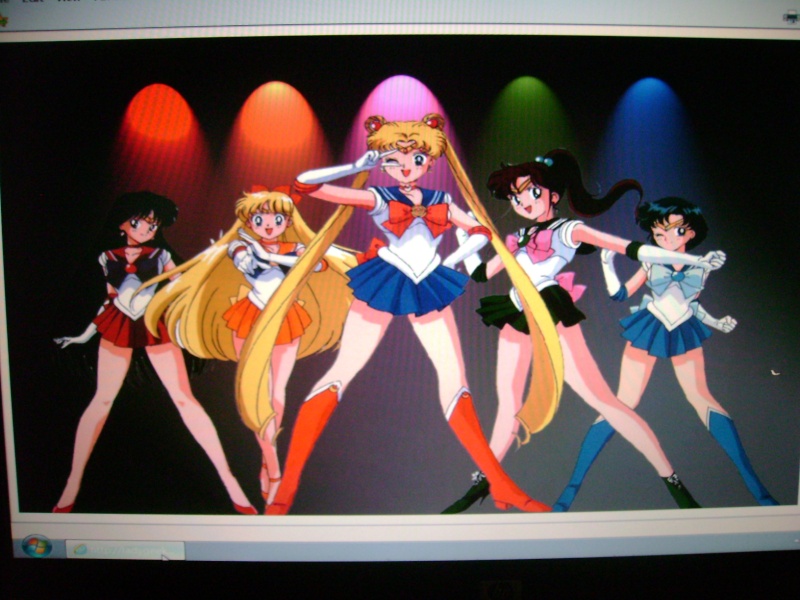 not as bad as some people report, but the higher an image is in height, the more skewed it looks. and some of the images i use tend to be high and it's very annoying. and i'm sure if i try drawing anything that looks normal to me on 7, on everything else it'll look skewed. any help would be greatly appreciated!
also, please note these are pretty much the exact same model of laptop! though it seems to monitors are different...on my XP, it says this for the display
XP: 1. (Multiple Monitors)on ATl Mobility Radeon X1600
Windows 7: 1. Generic PnP Monitor on Standard VGA Graphics Adapter.
maybe this is the issue...? if so, how can i fix it? or is it a graphics card in my XP laptop?(the XP laptop is a bit more souped than the old one/Windows 7. the hard drive with 7 did originally belong to the laptop with the XP harddrive. i just switched them when i couldn't figure out how to transfer over programs and such.)