I had Catalyst 13.4 (which by then was being used by my onboard HD-7480D, on-die with the APU itself), and in the Sims 2, installing 13.9 or 13.12 drivers causes this glitch to happen: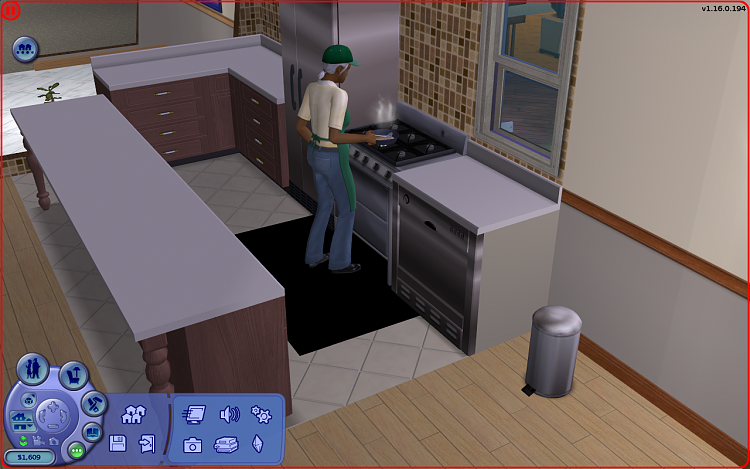 Well,
just recently
I put in an ASUS Radeon R7-250 graphics card and I find that the Catalyst 13.4 drivers didn't support that card, so I had to install it from a CD.
My game's Shadows setting is stuck on "Medium" as a result.
And there's the problem, because it only glitches when Sims are indoors. Medium setting makes it where only stationary objects have shadows, but now it makes the game "less" realistic anyway.
And, on Steam, buying
The Sims 3 and all of its DLC
costs around $460. There's no way anyone can get that kind of money, so getting Sims 3 is basically
out of the question!
I already tried filing a complaint about it using the AMD Catalyst issues reporting form but I ain't heard nothing back about it. They're a bit too focused on the "new" games.
(
For some reason, it still goes back to 800x600 even with the memory override taken out of Graphics Rules.sgr.
)
How do I fix the black squares problem?