I turned on my computer today and then when I got to the login screen, that's when I noticed that I was zoomed in to the upper left corner of my screen. I logged into my account, and when I did, I noticed that I wasn't exactly zoomed in perfectly to the upper left corner of my screen (shown later in image 2 and 3). I couldn't see the taskbar and some icons on my screen were cut off. My computer monitor is a Samsung SyncMaster 2343BWX. In the lower right corner of the monitor, I have an "AUTO" button that autoadjusts the screen for me. I thought that it was just a small problem with the autoadjusting so I pressed the "AUTO" button, but then it didn't fix itself. Then I opened up Windows Start and then tried changing my screen resolution around. I moved from 2048x1152 to 1920x1080. Still zoomed in. Then I moved from 1920x1080 to 1680x1050 and then I could finally see the taskbar. I can see everything now, but I'm used to 2048x1152 and I'd like to have my computer back to that.
While in 2048x1152 where the screen was messed up, I pressed print screen and pasted the image onto paint. It looks normal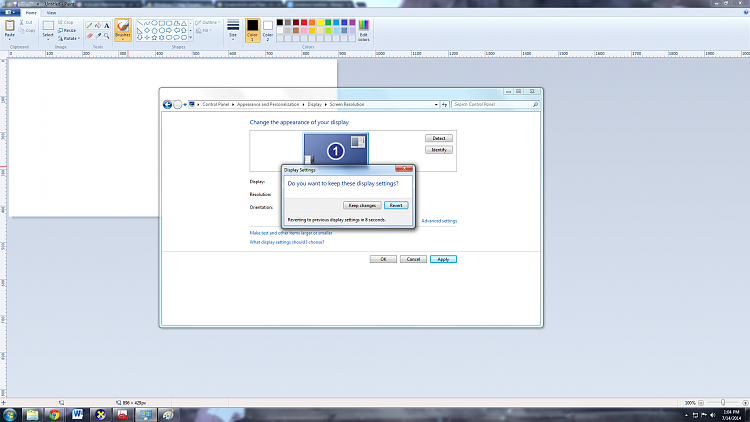 But what it actually looked like on my screen was this
So in actuality I only saw this much of the first "normal" image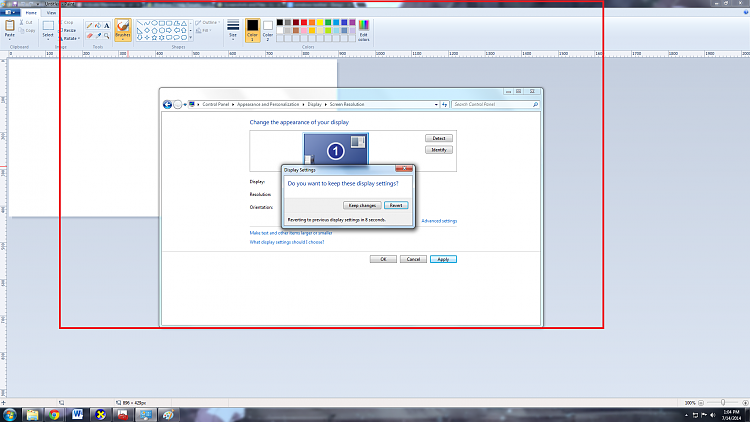 Could it be from a virus or something? How do I fix this? Thanks.
P.S. 1920x1080 is also messed up like 2048x1152