[QUOTE=Boozad;2904672][QUOTE=3D Jed;2904299]
DDR means double data rate. The data is transferred on the leading and trailing edges of the clock pulse. 1600MHz ram has a clock speed of 800MHz, but the DDR means this is equivalent to 1600MHz. I have built plenty of systems with a single stick of ram. Aida64 shows the clock speed as half that stated on the ram, but the ram has an effective speed of twice the clock speed. Dual channel doubles the bandwidth not the speed.
Google it - this is the 1st result i got:
For instance, DDR400 memories work at 400 MHz at the most, DDR2-800 can work up to
800 MHz
, and DDR3-1333 can work up to 1,333 MHz. It is important to note that this is not the real clock speed of the memory. The real clock of the DDR, DDR2, and DDR3 memories is half of the labeled clock speed.
Understanding RAM Timings | Hardware Secrets
edit - 2 screenshots from a 3770 i7 with one stick of 8GB ram. Note the speeds (Aida64)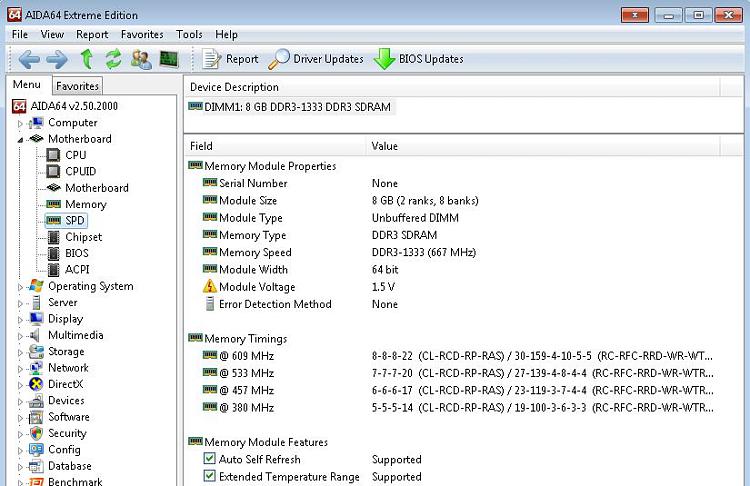 real clock 667, effective clock 1333