Since I got my new laptop, I've had an intermittent problem where the screen would go completely blank for about 1-2 seconds before coming back on. At times, when the screen comes back on, the Aero theme would be switched off and the basic theme would be running without any of my settings changing.
I actually made a previous post about this issue:
Screen flashes on and off/theme switches from Aero to Basic
.
So I figured I had a problem with my Nvidia card. I uninstalled the Nvidia drivers using driver sweeper and re-installed them, but the problem persisted. Now that my computer is toward the end of its warranty, I've been looking into this problem more deeply because I wanted to get it fixed under warranty IF it was a hardware problem. As it turns out, however, the integrated graphics on the processor are running the display, so I figure now that the problem is the Intel integrated graphics. So, my question is, in hopes of eliminating this problem once and for all, is there anyway I can switch all of the computer's graphics settings over the Nvidia chip? I've heard of people trying this and messing up by turning the Intel graphics off before switching to their graphics card and not being able to get their display to work at all, so I definitely want to do it right.
Here are my system specs if necessary: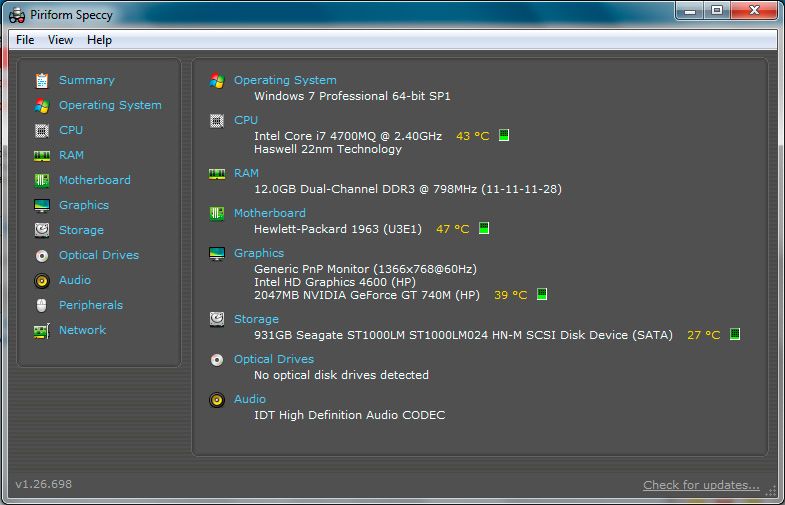 Thanks for your help!