Hi,
I have an AMD Radeon HD 6770 Graphic card, and in most games, textures have horrible resolutions. I have a decent card and can run games like CS:GO at 60 fps, but, no matter how old the game is (it happens in bf1942 as well), textures look terribly bad. This didn't happen at first, and it generally doens't happen the first time I run a game after installing it. It begins to happen after a few days (sometimes even months). I notice no overheating; I sincerely doubt the problem is hardware related.
What I have noticed is that the problem is not to be seen in all Windows profiles. CS:GO looked terrible in my personal profile, but when I ran it in another profile it worked flawlessly. I remember the same had happened in NFS Hot Pursuit (2010); it looked realy bad in my brother's profile, but looked perfectly fine in my profile. After a while, however, it began to look bad in my profile as well.
What can I do? I think it might be related to AMD Catalyst's configuration, but I'm not really sure. I attached some screenshots in which the difference is clear.
Here everything looks accetpable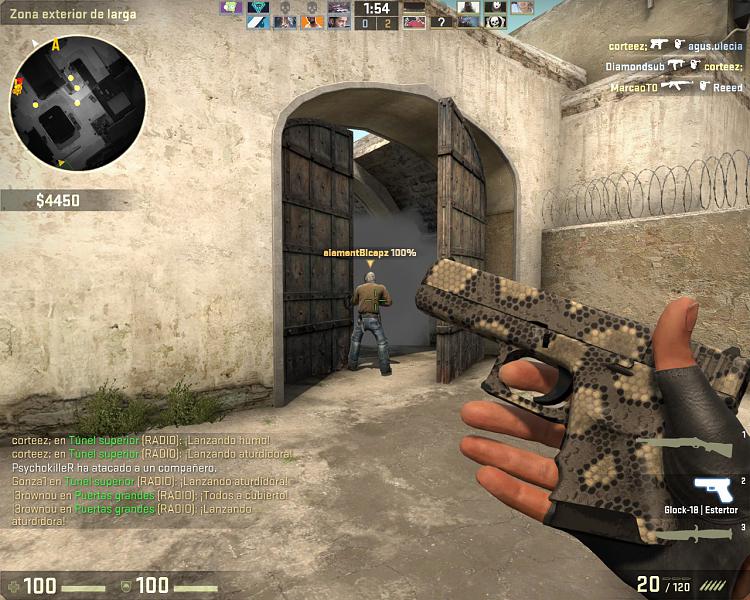 And here you can see how bad textures look: