Hello everyone,
As you can see from the title, my display is shaking when set on monitors native resolution (1680x1050, 60Hz, analog), but when I downgrade resolution to the first lower one (1440x900, 60Hz), everything is ok.
I have only the 60Hz option for refresh rate, and I installed the latest HD graphics driver, but nothing solves the problem. I've tried the same monitor on another PC and it works fine...
Please, anyone with the solution, I'm really desperate?
Here's a screenshot of my problem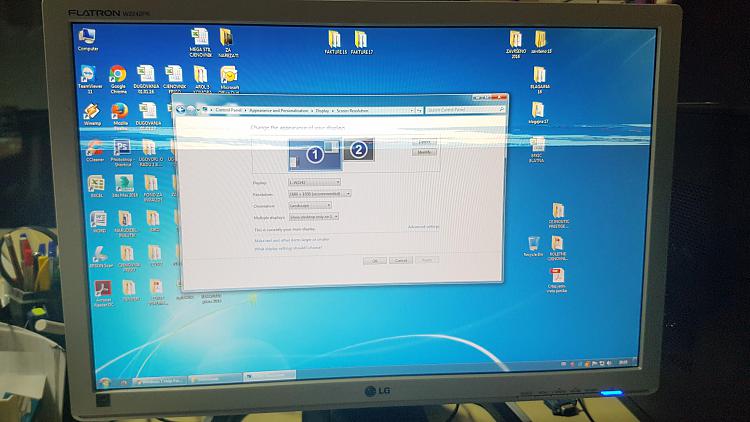 EDIT: Maybe I should mention that the shaking is happening BEHIND the mouse cursor, the cursor looks normal all the time??
Monitor LG Flatron W2242PK