I'm attempting to setup a system that has two AMD Radeon HD 7470 cards to two monitors, one of which will be shared with a Raspberry Pi 3. The main monitor in an HP 2009m and is working fine with a DVI->DVI connection.
The second monitor is a Magnavox 17MD255V/17 TV with a DVD player built in. It has a VGA input and when I use an adapter to convert the HDMI from the Pi to VGA so that it can go through the KVM that has VGA (Trendnet TK-217i) it works fine. When I connect the second Radeon card from the PC (using a DVI->VGA adapter) it's not working. The TV shows that it is hooked up to the PC but nothing is getting displayed. I have the cards setup through Windows 7 to be extended and while the system can detect the TV, it can't identify it so it's showing as a generic VGA monitor. If I move my mouse to the edge of the main monitor, it acts as if it's on the other monitor, but nothing is showing up.
Hopefully, this clears up how I have everything hooked up.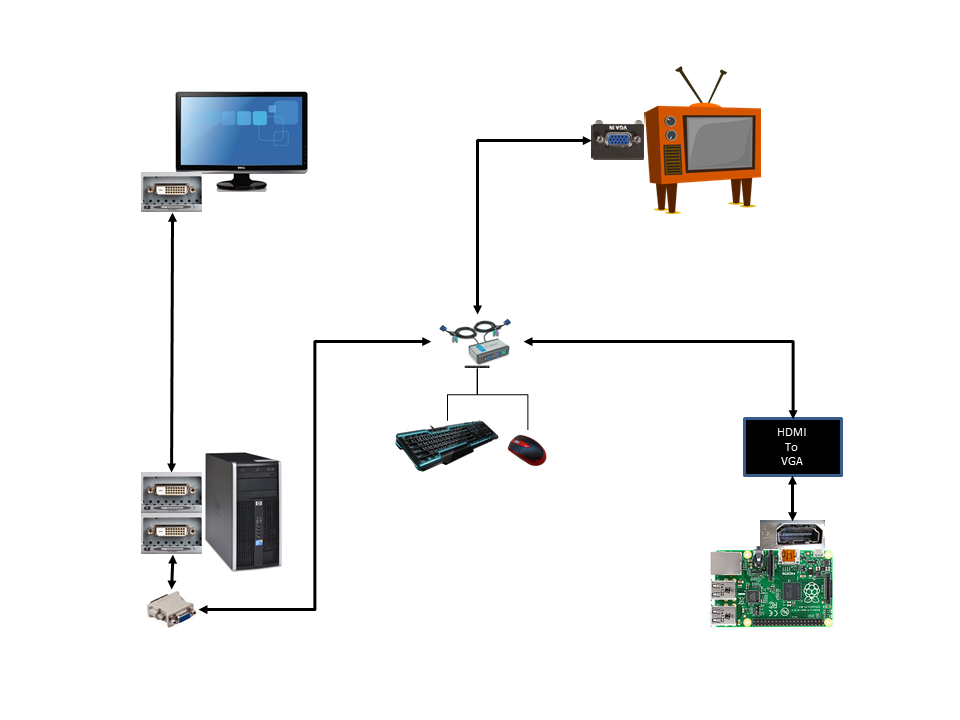 Any ideas on how to make this setup work or if it will ever work would be appreciated.
Thanks!