Hi,
as the title said, i have a limited knowledge of hardware and i need someone to help me decide what and which i should buy as a new Graphic Card for gaming, cause i am confused of what i should get, especially there're a several versions for only one GPU, i have a list that's available in my country, i hope someone to choose from it and tell me why he chose it if there's no problem of course, if you wonder why i only picked Nvidia's Graphic cards, it's because i had a bad experience with AMD, especially i lost my last GPU because of the heating, which was R9 290X Twin Frozr, for my PC config, i have a decent one, but it will do the job, till i get a new one,
-Asus P8Z68-V PRO
-I5 2500K 3.3Ghz /
-8GB Ram DDR3 1666mhz
Thermaltake Smart SE 730W Bronze.
this is an image of what i've found: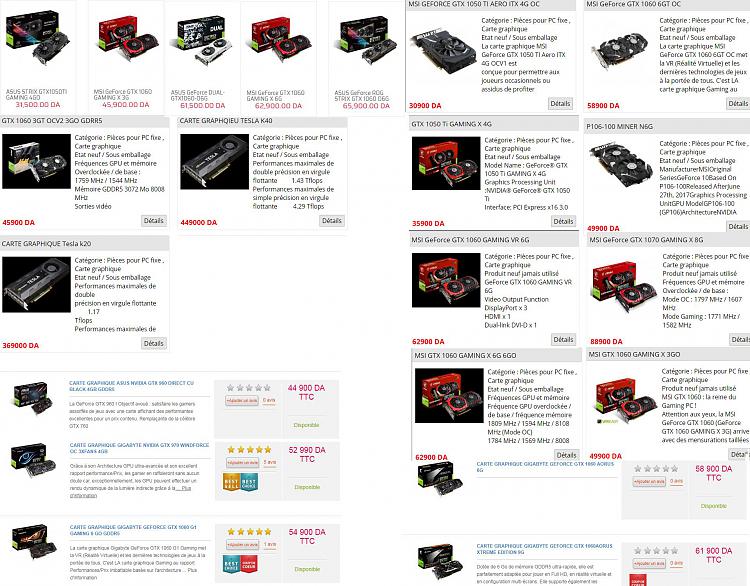 PS: if someone has a better suggestion than the ones that i have provided, i hope that he suggest there's no problem i will look maybe i will find.
one more thing, i am a YouTuber, so i will have to record footage while playing games i hope someone consider that, cause when recording you will have minus 10 fps or more, plus i need a graphic card that support 3 monitors thanks in advance. thanks.