Hey guys,
i have a xfx 4870 1024mb im trying to overclock it even though i have done it with the CCC overdrive its still showing stock clocks in cpu-z done quite abit of reading and it seems i have to flash the bios? but ive been searching for quite a while now with no joy

anyone help me out on this one???
[QUOTE=danneth;473504]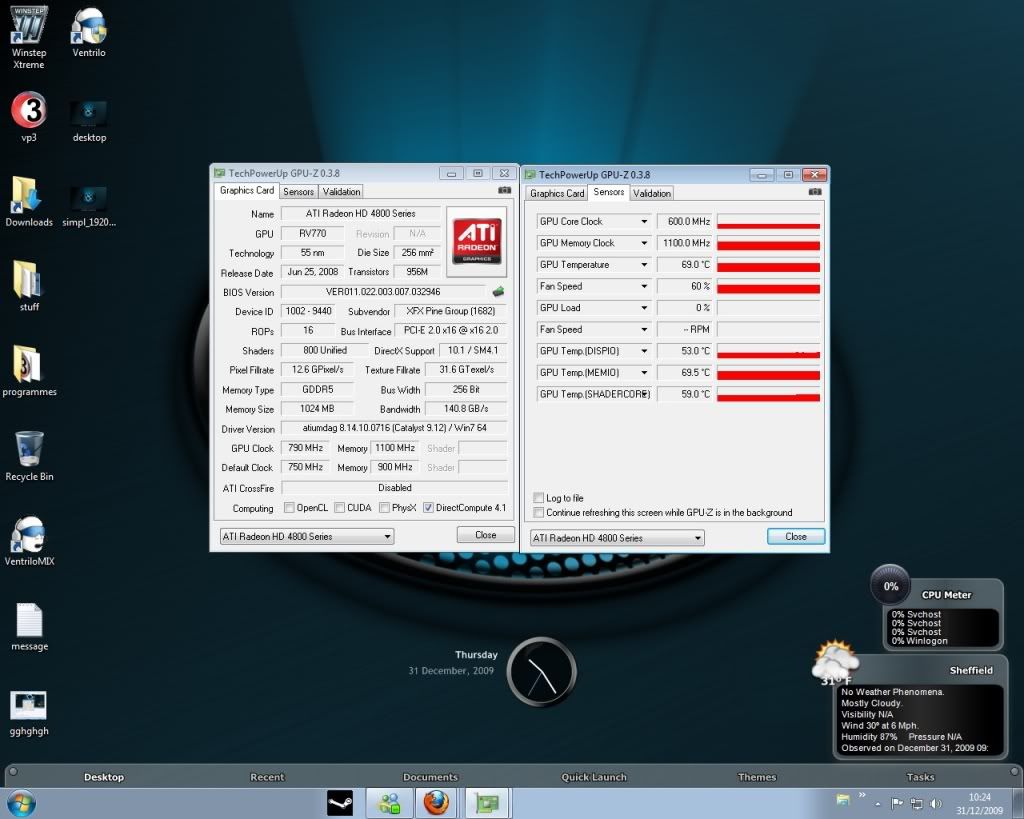 hope this helps lol[/QUOTE
not as knowledgeable as the others, imo, but from what i've read and seen in your screen shot, the problem with gpu-z not showing your clocks correct (sensor tab) seems to be that the app is running in the background, or should i say: there is a check box at the bottom that reads "Continue refreshing this screen while GPU-Z is in the background." i ran some 3d games and monitored gpu-z in the process--nothing happened. however, when i checked the box and ran a game, gpu-z showed the clocks increasing when the game starting and going back to min-levels when the game stopped.
i hope i'm not stepping on anyone's toes

(or am i not in the same ballpark with respect to what the problem is?)
also, it was stated that the card was successfully o.c.'d with ccc--how does everything work with the card running at stock clocks?