Anybody else having trouble downloading the 337.88 drivers? I set GeForce Experience to check for updates but it just sat there 'searching' for ages, tried it multiple times over the last three days and still the same. Gave up and went to update manually but the nVidia download page isn't working for me. I choose my system and GPU then go to driver download page, click on download then get this: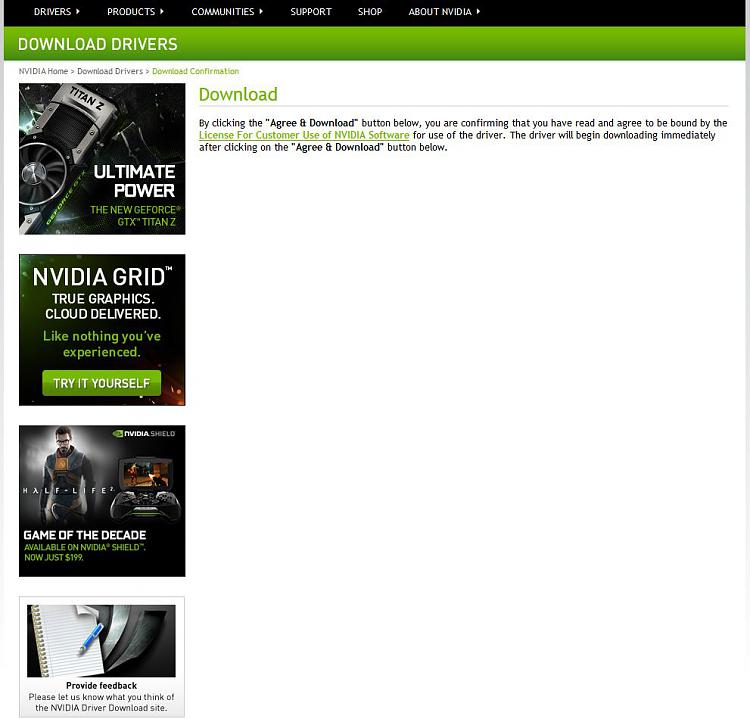 There's nowhere to click 'Agree and Download'. I've tried this multiple times too. I've just uninstalled Experience (again) and need to restart but I'm waiting for Watch Dogs to download so I'll see what happens after that shortly.
EDIT:
Sorted it by changing default location to UK, not sure why it came up as US in the first place and only spotted it by chance.