Correct.
With both your monitor and TV connected at the same time, do you see an image on both screens at the same time?
If so, do they both have the start menu on each of them? (Cloned Mode)
If that is the case, you will have set them what is called "Extended mode"
In the start menu search bar type "resolution" and select 'Adjust Screen Resolution'
On this Window, under 'Multiple Displays' select 'Extend these Displays' (If only one screen is detected, click on the 'detect' button to show both screens.)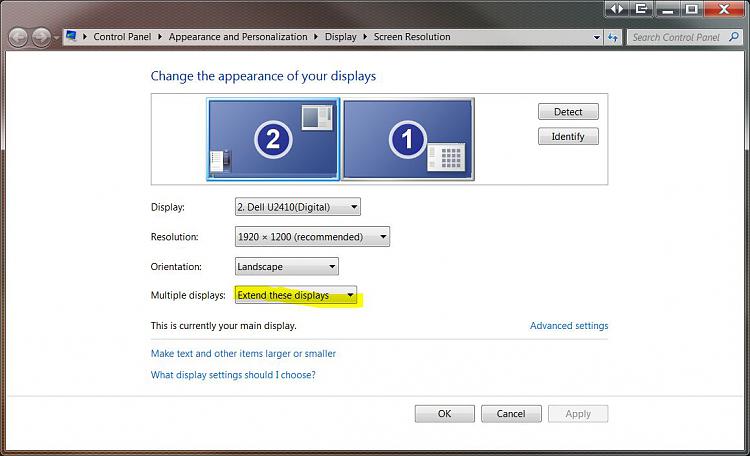 This will allow you to independently configure each screen. Make sure you make your PC monitor is the 'Main display', or the one with the taskbar. This will make your TV the 'secondary display'.
Both screens should be set to 1920x1080 @ 60hz as this is the 'native resolution' for both screens. (Simply put, the Native resolution is the optimal resolution for any given display)
Next, Open Catalyst Control Center and go to Desktop Properties and select the secondary display (TV) from the drop down arrow at the the top right of the CCC window. Then scroll down and expand the HDTV and select the 1920x1080 resolution.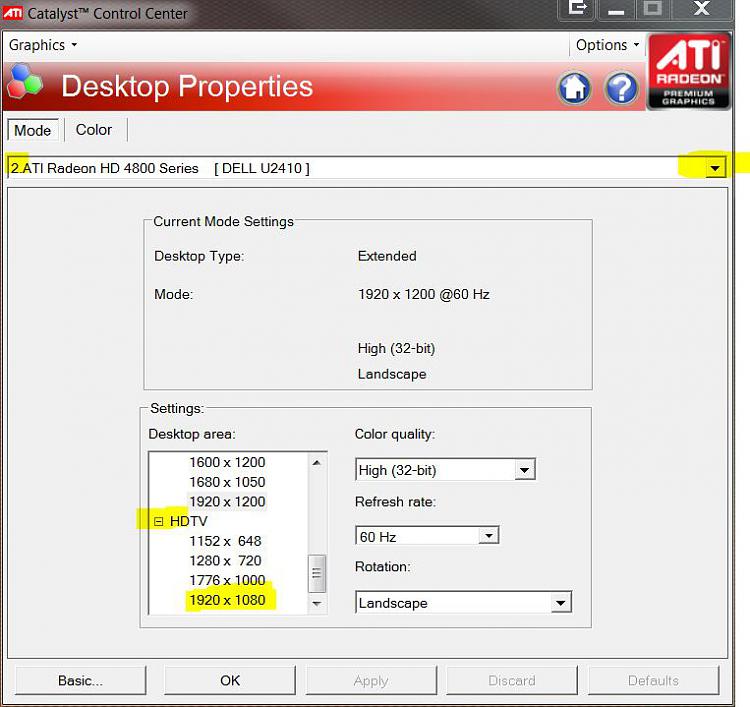 Apply and OK it.
Hopefully Avivo Video > Theater Mode will show up. If it doesn't, you may need to simply re-install the CAT 10.2 drivers again with both displays connected during installation.
Once you have Avivo TM available:
Select the Theater Mode overlay > in Theater Mode (Full Screen) and tick the Scale to full screen.
Note that I am not connecting via HDMI, only DVI so I can't guarantee it will solve your problem. There may be further options in CCC that only become available when HDMI is connected, or it may be a HDMI limitation.
Let us know if it works or not.
***
After a quick play with theater mode, in Windows Media Center and Windows Media Player, I have the normal 4:3 / 16:9 borders depending on the source material (live TV, *.avi files etc)
But if I use VLC player and have the video output set to use 'DirectX video output', it will fill the entire screen regardless of source file aspect ratio - i.e 4:3 source will use the entire screen without borders
But it temporarily disables Aero, and shows two instances - one screen full screen, the other with 'normal aspect ratios' and the controls. Side effect of it being an overlay, I guess.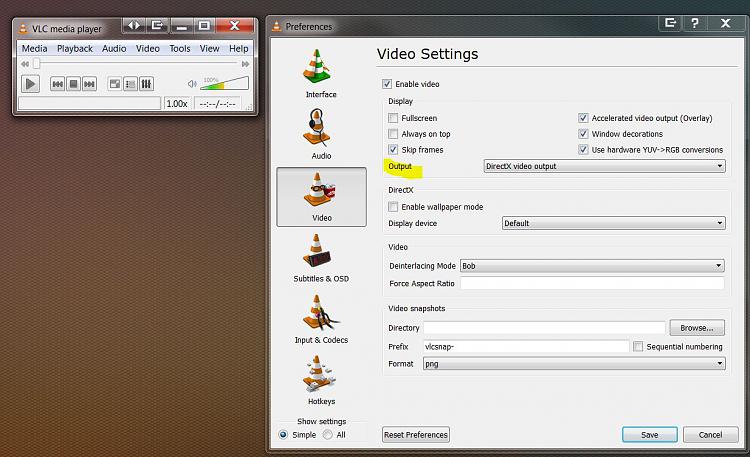 Not the most elegant of solutions, but it works.
Quote:
could it also be possible they just forgot this option for the HD 5770 as far as the CCC is concerned???
Unlikely, as the same driver and Catalyst Control Center is used for a wide range of cards.