Sorry I was a bit tired all day yesterday.. Looking back at it yes that is very low for a GPU but this is what everest is reading me.. I even got a simmar reading when I had XP installed on the PC.
MY XP idle temp was 33-36c
my Windows7 idle is like 29c-35c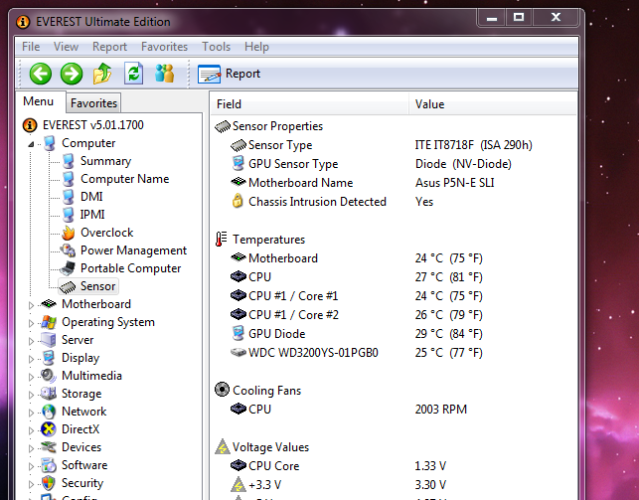 I know that this is really low but keep in mind that the 250 is a 9800GTX with a G92 cooler..
I also have a Scythe 66.37 CMF fan blowing on the card