If you have a 32-BIT Windows 7 operating system and an NVIDIA 9600 GT installed correctly then...

Tip
You should be using this driver set: 197.13_desktop_win7_winvista_32bit_english_whql
Download drivers
The only reason not to use that driver set is if once installed it gives you trouble, then you should revert to older versions. However,
you should never install a Windows XP version
of the drivers on a Windows 7 machine unless there are no Windows 7 drivers available. In this case there are always Win7 drivers available, so you shouldn't ever have to user Windows XP drivers
In order to install the drivers you need to do the following:
Download the
drivers
Attempt to install them normally (Double click the file)
If that fails, then use derek's method above, as long as the files were extracted to the temporary NVIDIA folder found in C:\
Once the drivers are installed, you can confirm which version you have by opening up NVIDIA Control Panel.
Start > Control Panel > Appearance & Personalization > NVIDIA Control Panel
Now Click On System Information in the bottom right corner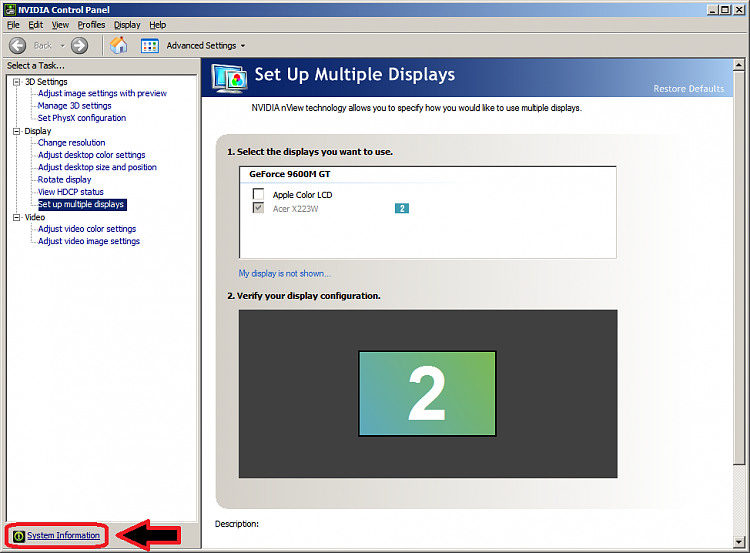 Now read the first line in the white box (It should read 197.13, mine reads 197.16)