I would not say that the P183 is not a good case. I happen to own and use an Antec P182 on my main Windows 7 rig. It's very cool inside, and it's very quiet. My video card is by far the loudest thing in the case. A coworker of mine has the P183 and it's almost identical to mine.
Here is the front with the door open. There are filters behind each of those doors at the bottom;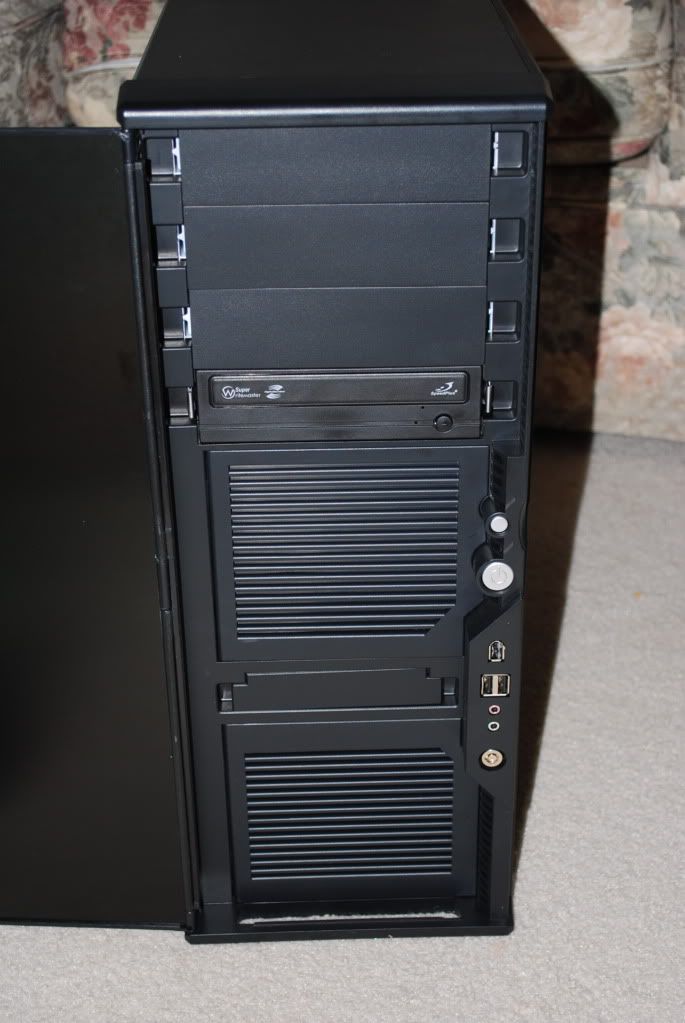 The only reason I didn't recommend this case is that I think
1). it needs to be black inside nowadays
2). it needs to have more access ports for cable management and a cut out for the CPU on the mobo tray.