Hi
I have dell laptop with windows vista home premium.
system type; 32-bit operating system
processor; intel(R) Core(TM)2 Duo CPU T5750 @ 2.00GHz 2.00GHz
My webcam dont work!!!

when ever I go on the webcam it says 'No support camera detected. Please plug in to continue... (below)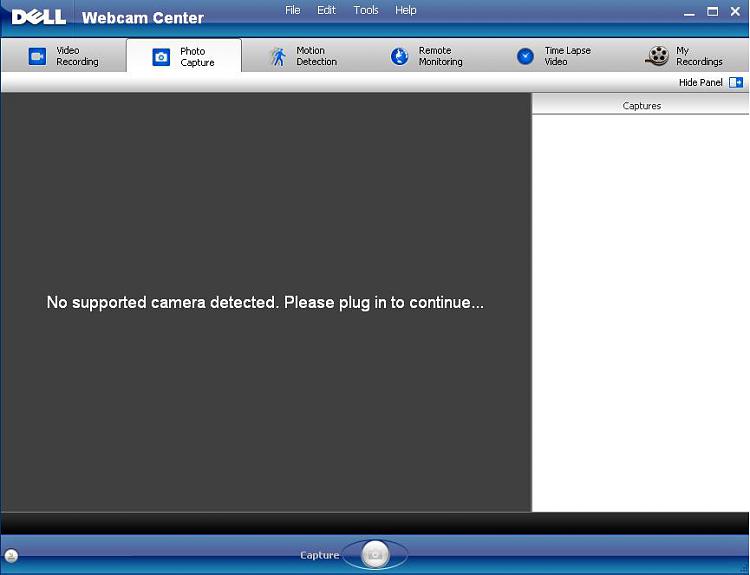 and when I go on MSN webcam it only shows up with video call it used to be just normal webcam and video call. Also the webcam doesnt work on MSN either it says 'no camera device available'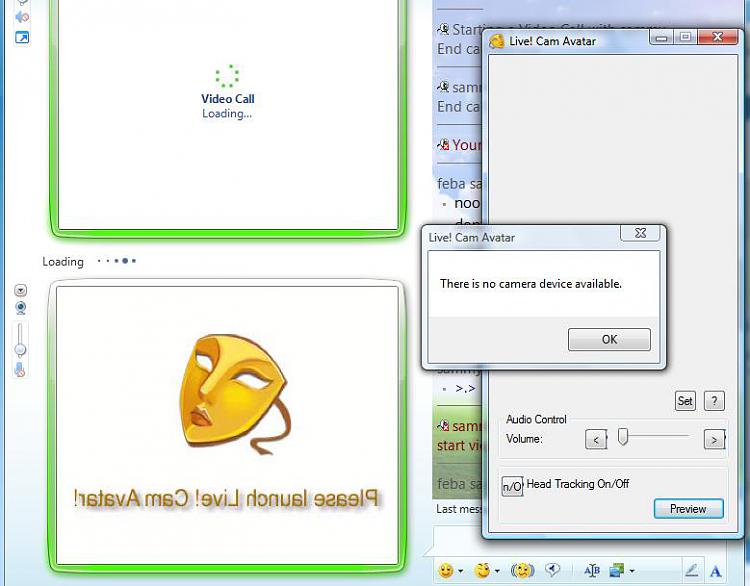 then after i close all the other programs above it will come up like this on msn
I really dont know whats wrong with my webcam

I would really appreciate it if some helped me!
thank you!!
P.S I dont know much about computers...not that much anyway