That's great. Now before you charge off, please, please make a system image backup of C.
I'll step you thru the crucial part.
WIN |
type
Backup | ENTER


Now, in the
LEFT-HAND PANE
, click on
Create a System Image |


I'm going to include some snips of the screens I see.
Yours will be similar.
Win 7 will look for possible backup locations.
Then you will get a screen similar to: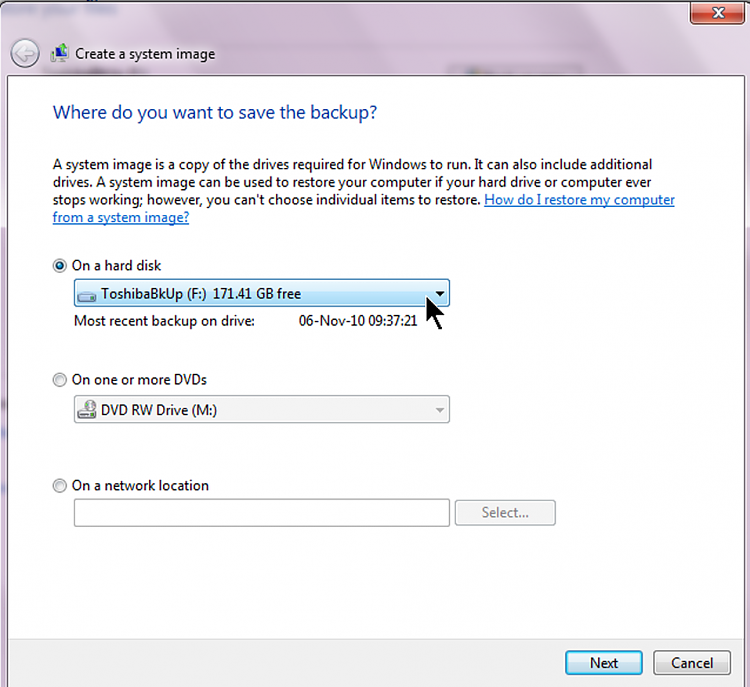 Now, despite the fact that title says hard disk, you find the disk that corresponds to the partition on your external USB drive. My external usb has two partitions and I use partition F for backups.
After making your selection hit the NEXT button.
You will be asked which drives to include in the image backup.
Select C and only C.
At some later date, you desire to make a system image backup of other drives, that is good and well, but for right now-please only select C.
Here's what I see: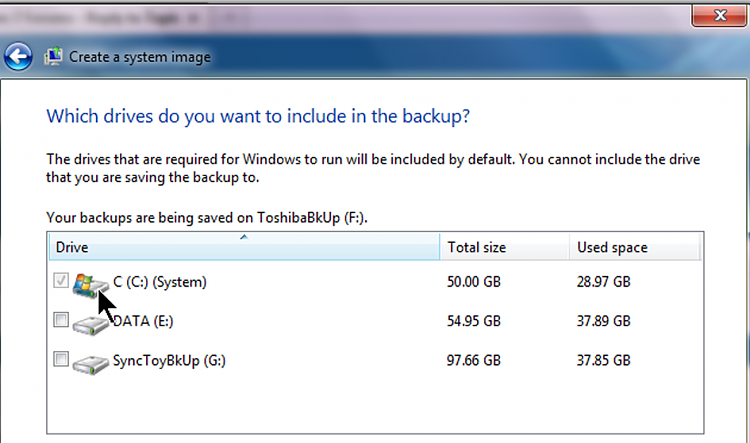 Hit the NEXT button.
You will be asked to confirm your choice.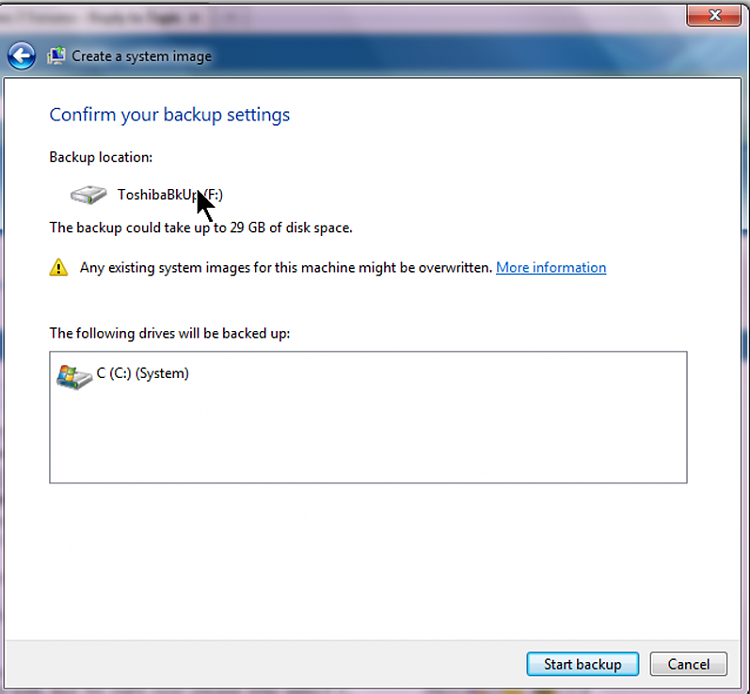 Don't worry about any yellow warning triangle. All that says that if backup needs space, that it will delete the oldest backup it finds to make room.
Hit the START BACKUP button.
You will now get this display.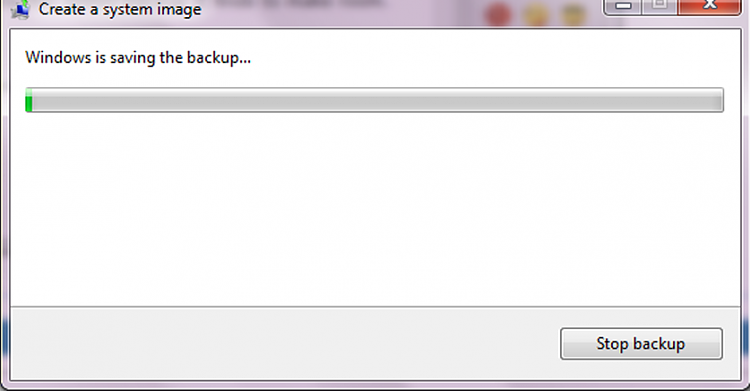 Now you can go make coffee, feed the dogs, go to local HEB, or whatever. This won't take forever, but you can probably plan on 30 minutes. Might be less, might be more.
I'm not waiting for mine to finish so that I can go ahead and send this.
when yours finishes. exit on out of Backup.