Hi,
Removing Keyboard
Remove the Keyboard according to the following procedures and Figure 4-9.

1.Release the following 12 latches on the keyboard cover, in that order:
- One latch on each of the left and right sides
- Five bottom latches
- Five front latches
2.Remove the keyboard cover.
3.Remove two M2x3 black bind screws.
4.Release the keyboard lock latch.
5.Disconnect the keyboard cable from CN11 on the system board.
6.Remove the keyboard.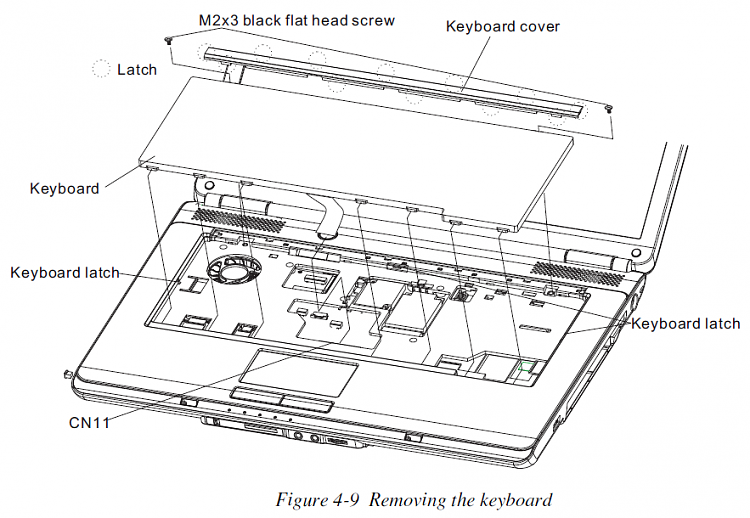 Note
You will need a small flat-head screwdriver to pop the latches
Original documentation found
Here
. You will need to click the
Equium l300d
link which will open up an Adobe PDF manual.
OS