I will definitely be building it myself. I have attached a quote of what I intend to get. You will see that I have decided on the 870 (due to costs and the fact that the 1336 socket is being ended next year). I will most likely also add another 4Gb of RAM (for a total of 8Gb).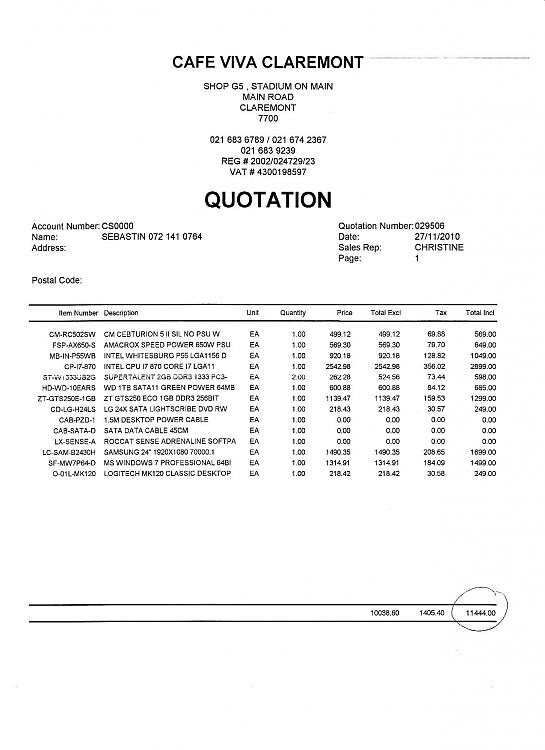 I think I have a pretty decent system in the above. I definitely DO NOT want to tinker around with timings, etc. Would like to hear more opinions.
Thanks for all your replies so far. You have all been very helpful.