Hi guys.
I checked my 200GB (system hard drive) using Speed Fan and it gave that :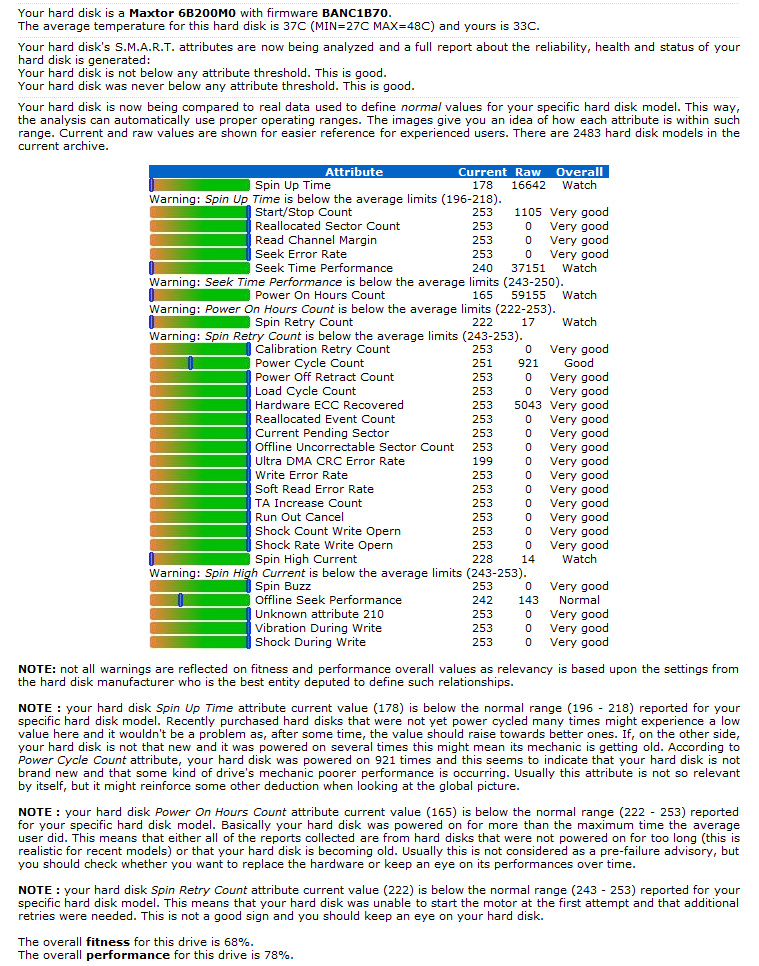 Should I worry about it dying? Because, if it's about to die, I will buy another one and save my data.
Btw, is there a way to check the S.M.A.R.T for USB hard drives?