Do not confuse the CPU temp max 67.9C (Tcase) with the individual Core temperatures.
Individual Core temperatures, as reported by apps like Core temp, are always are good 10c+ higher than than the 'overall' CPU (Tcase) temps. Basically, a
core
temperature that reports higher than the the Tcase (CPU) temp is not a cause for alarm.
Your BIOS shows the CPU temp, Core temp shows the
core temperatures
.
For example: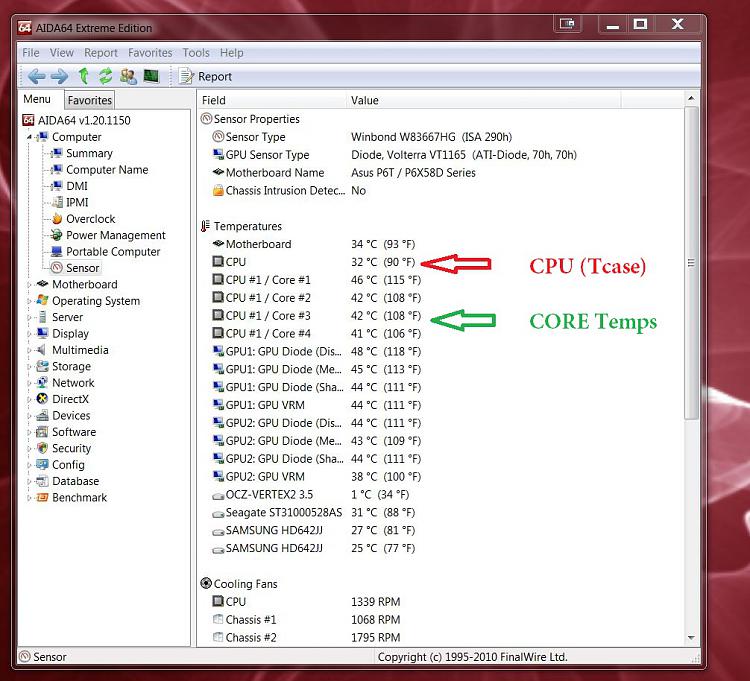 The 67.9C temp you should be concerned with is the CPU temp and not the Core Temps.
If your
CPU
temp is hitting the 70's - then you have a reason to be concerned.