I have the same problem (but not in W7, I have it in XP and Vista)...
GA-EP35-DS3P
Samsung SH-203N (TSSTcorp CDDVDW SH-S203N ATA Device)
For one, my IDE/PATA port has died on my motherboard, I have tried going through Gigabyte but they sent it back saying everything is fine... so I just do not use anything PATA anymore, only SATA.
Second, the problem I have that matches yours is not in W7 but actually in XP and Vista x64 (I have 3 OS for now).
What I did to fix it was 2 things:
1) removed some stupid EA DRM crap from a game that was causing problems on my computer (Spore or CnC3)
2) download and install and update the firmware for this drive. I currently have Firmware SB01, it was SA00 before. You can get the firmware from the
Samsung website
.
Now for my IDE problem, here is what it shows in my XP right now: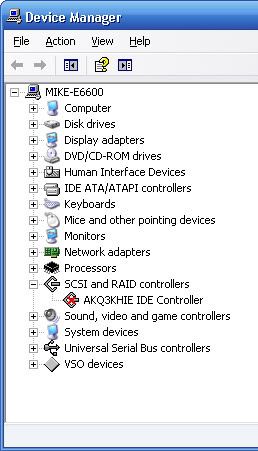 the letters change everytime I remove it from Device manager or restart the PC