I recently purchased a new HP Laptop G62. It is running windows 7 64bit. It came with 3gb ram installed, AMD dual channel phenom processor, everything was working fine. I purchased a 4gb ram upgrade. Windows recognizes the ram but still says only 1.74 usable. I went into BIOS and it recognizes 6gb. task manager only says 2810 total. If the 4gb is in slot #1 it will not even boot the computer whether there is anything in the second slot or not. I've went into msconfig and tried changing the maximum memory option to checked, unchecked, etc. I downloaded CPUID and here is what it shows
here is another pic showing it runs dual channel when the 2gb and 1gb ram is installed.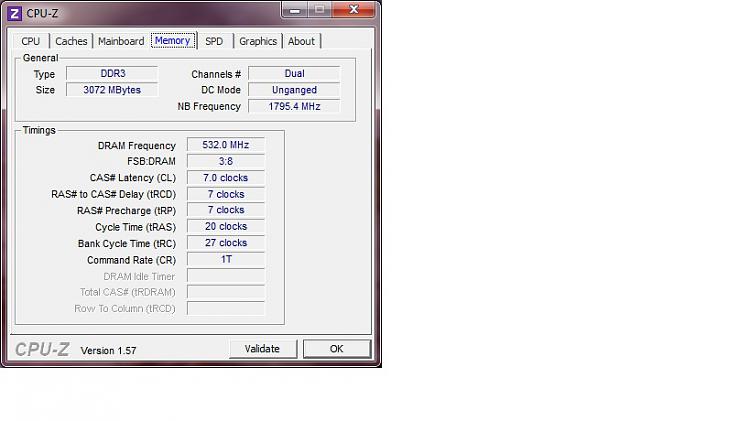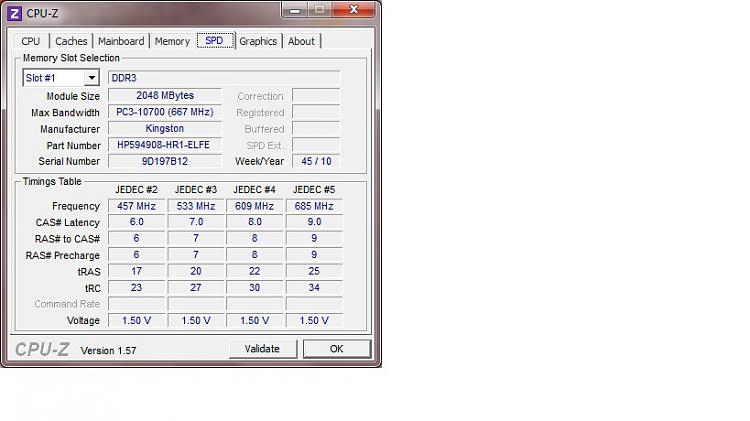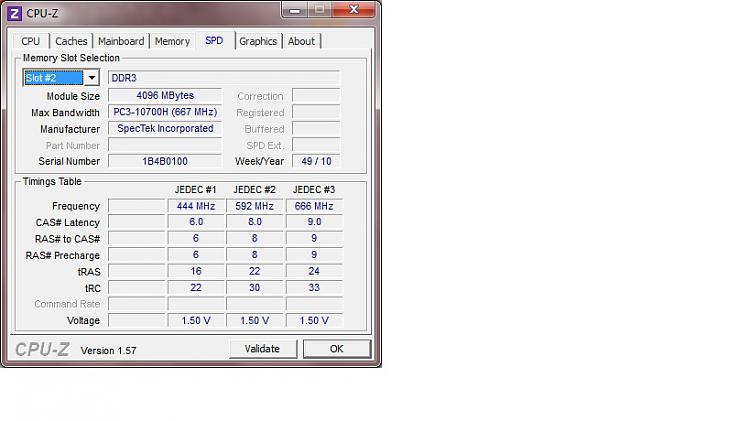 the label on the 4gb ram is as follows (Patriot 4gb PC3-10600 SoDimm CL9)
the label on the 2gb ram is (Kingston 2gb 2Rx8 PC3-10600S)
My Bios does not offer a remap option either. Any thoughts would be greatly appreciated!