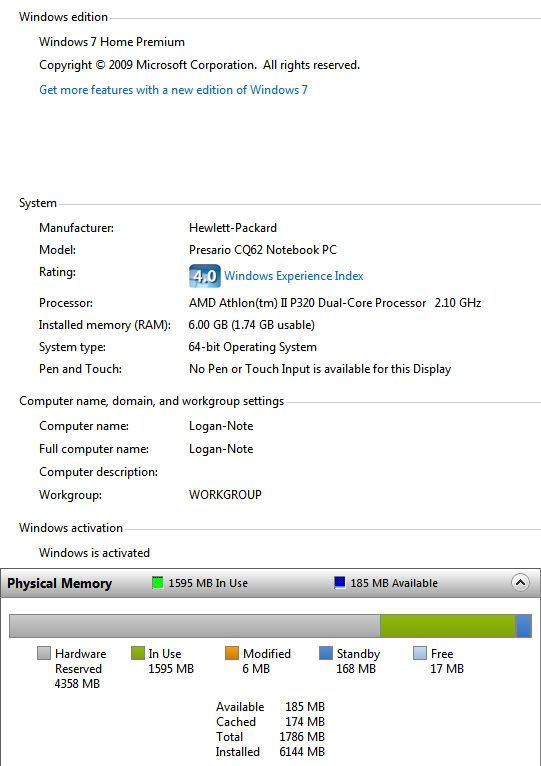 I just recently replaced a 1GB RAM card for a 4GB RAM card. (I had one 1GB and one 2GB) And now I am having this issue of Windows not using my newly installed RAM.
I have been searching old forum posts and making sure everything is updated for about 2 days now, but nothing seems to be conclusive.
The most common "fix" is going into resource monitor and unchecking "Max Memory" and this was unchecked to begin with.
Another that I've tried is "Memory Remapping" in the BIOS.
Currently I'm running Insyde BIOS F.17 on a Compaq Presario CQ62-209WM Notebook PC and there is no such option.
I've ran the "Memory Test" that is available to run in the BIOS, it all checks as PASS and Windows cannot find any issues, it just isn't working.
I have also just ran with the 1GB and 4GB configuration, and it comes up as 5GB installed and 768MB usable, and took about 4 minutes to boot rather than the usual 1 minute.
Any other suggestions?
(other than reinstalling Windows)