If there is no way to manually align the printheads via the printer controls, I can think of 2 possibilities (create a
System Restore
point first):
1) Try installing the software in compatibility mode and set the install program to run as an admin.
You would right click on the install file, & choose properties. The screenshot should guide you through the rest: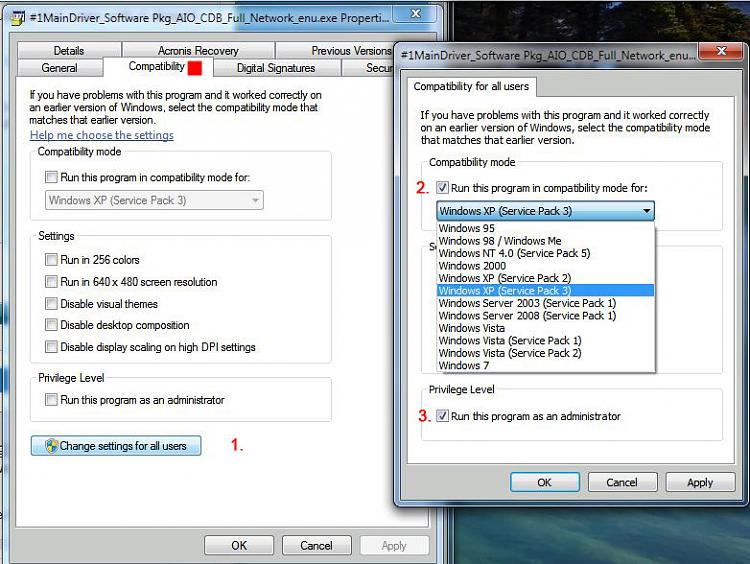 If at first it doesn't work, try different compat modes (i.e., XP SP2, SP1, etc.)
If that doesn't work:
2) Install the printer to an XP machine, align the printheads, move printer to Win 7 machine. Win 7 will likely have a driver for it, even if generic. As a rule, I generally don't install HP printer software, as it seems bloated. I never miss it.
I'm not sure if a virtual machine will support a printer install, but if it does, an XP V.M. is a possible solution as well.
James