Time for the 'interrogatories'. It may seem a bit rapid-fire, but perhaps someone will come along with a known solution

. Questions are not ordered by priority.
1.
Is this a recent event? If so, have you tried a
System Restore
, choosing a point that pre-dates your issues?
2.
Have you made any system changes? Bios changes? Registry? (including reg cleaners)?
2a.
Is your bios correctly configured for your drives? (can't help you determine this until you
fill out your system specs
)
3.
Are other devices shown in the add/remove hardware list? Devices and printers?
4.
Are both drives in question on the same controller? Many motherboards have 2 sata controllers, of which each set is a different color.
5.
In BIOS, are you running in AHCI mode? RAID? IDE?
6.
Have you tried installing your motherboard's manufacturer controller drivers?
7.
Were any services stopped prior to the issue?
8.
And finally, what are the drive policies (as per screenshot)?: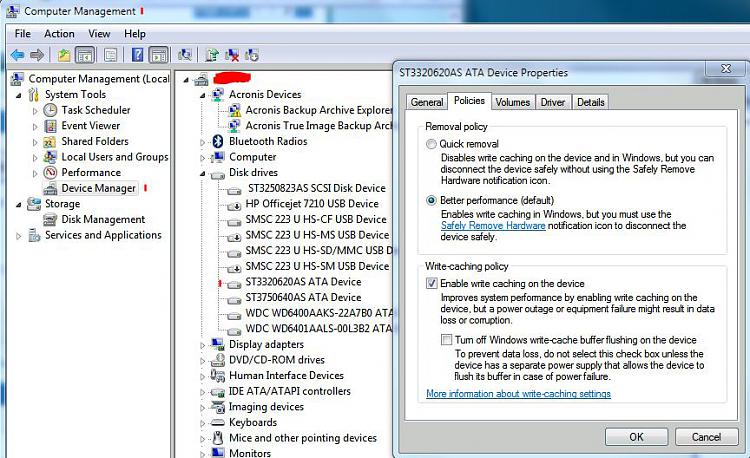 James