Perhaps this should be postrd in the Drivers forum. However, I thought the SSd forum may provide better results as this is about SSD performance.
I have a Vertex2 and an MSI 890GXM MB. I have just updated the chipset drivers for the 890 chipset. Under ATI/Atapi in device manager it used to read msahci device. Since the update (which was for AHCI) MSAHCI is no longer there, it now lists AMD Sata controller. and only lists two ports - I have 3 sata disks. All of the disks are listed under disk drives.
Should I leave as is or try to do a restore, or uninstal the driver and let windows reinstall it. Device manager does not allow me to roll back the driver. There seems to be little difference in performance with OCZ's Winsat test and As SSD test. The only big difference is the 16.0 write
EDIT: BTW, device manager also shows the OCZ running in DMA 4 mode now.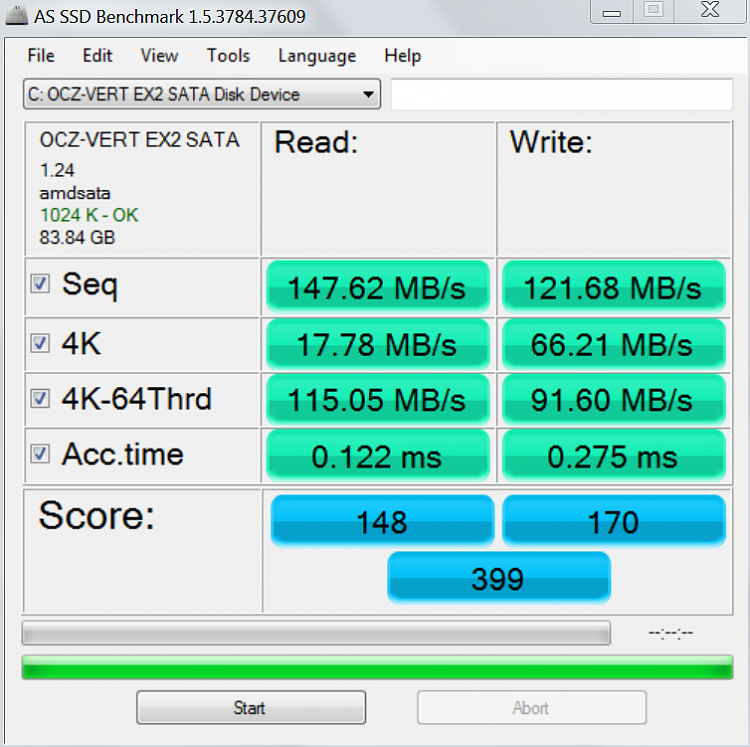 Thnks for any help you can give