I think the way to do this is like this,
Connect the USB drive to the PC
Click on start orb
type backup and click on "Back up and Restore" when it appears, in the new window that opens click on "Create a system image"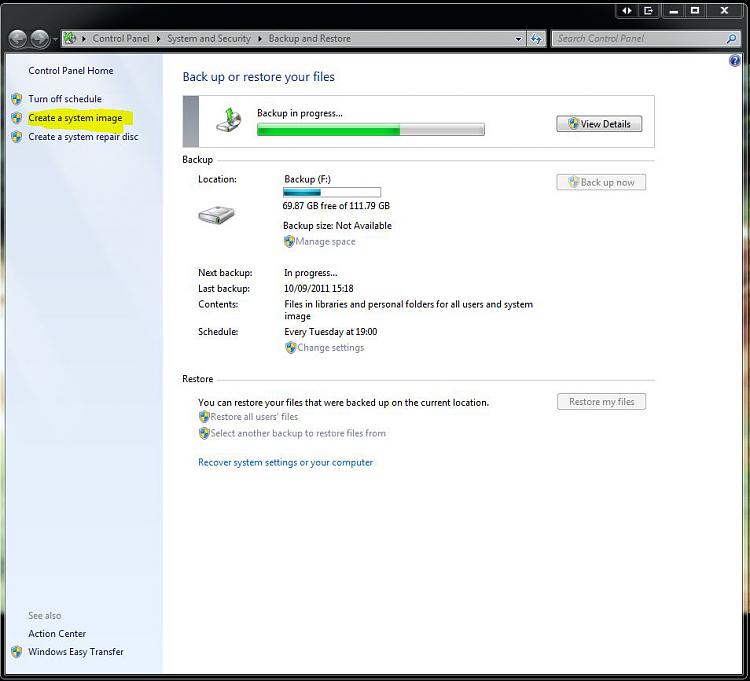 A new window will open and windows will suggest a drive for the backup which will probably be the USB drive. Make sure this is correct and click on next.
The next window shows the drive to be copied which should be your C:\ drive If you should also get the choice to copy another partition this will be your hidden HP repair partition click to save it as well then click on next.
Now you get a confirmation window. click on start backup
A new window will open showing the backup in progress
When the back up is almost finished a new window will open click on Yes
Insert a blank CD/DVD into your DVD Rom and then on create disc
Now you can change HDD's and replay the image

Points to note
The new drive needs to be the same size or bigger than the old one
If you do not copy you HP hidden repair partition you will be reliant on backup images to repair windows if it messes up IT IS VERY IMPORTANT TO KEEP YOUR IMAGE SAFE