V5.01 of BIOS
First light load after a Real Temp Prime95 test. Note all temps at 26C from Probe II, Real Temp, Core Temp. This is the Core temperature. Note the position on the fan speed curve.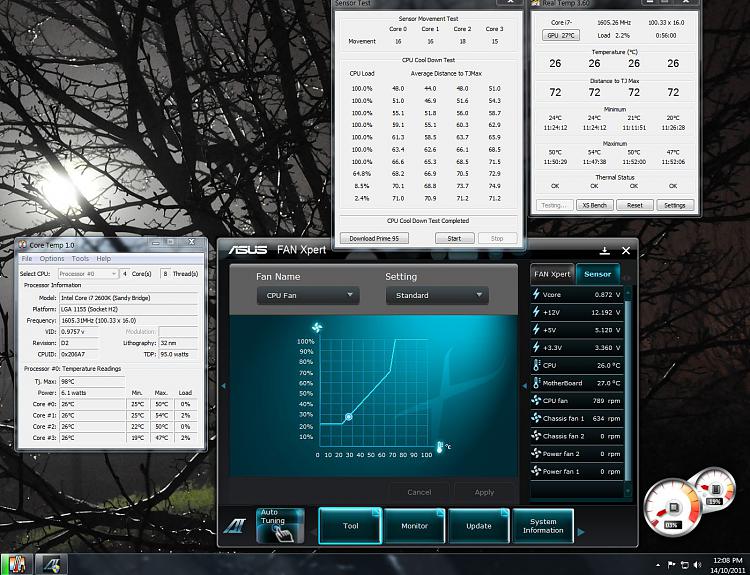 Next under heavy load from the Prime95 test. Note the temperatures are reasonably consistent. Note the position on the fan speed curve
V7.06 of BIOS

The following screen shots are the same as the above except for the upgraded BIOS. Note the Probe II temperatures are down by approximately 10 Celcius. The fan speed curves are the same but the position on the curve now corresponds to the lower temperature. This lower temperature looks more like Tcase. The preset speed curves like "Standard" make less sense now. They should have been moved to the left.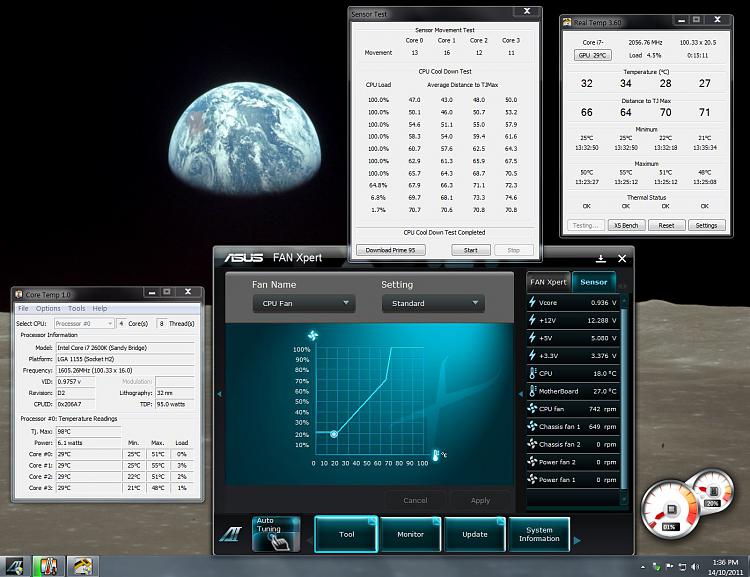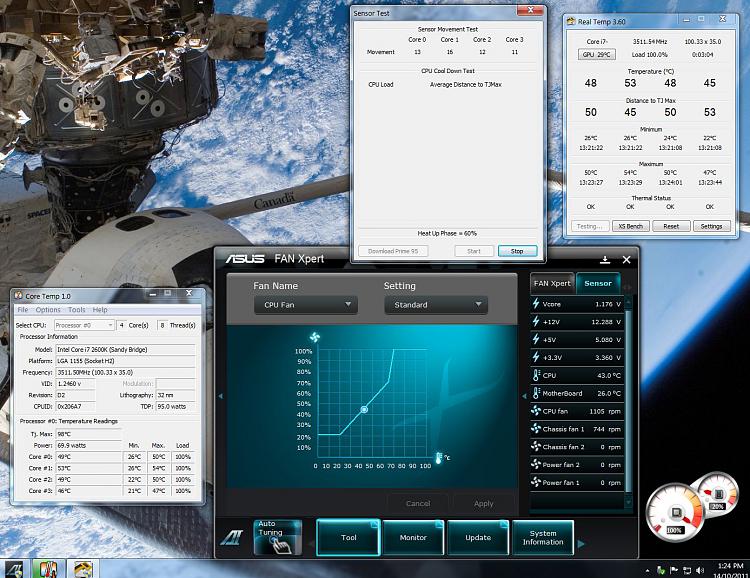 Conclusion
I still believe there is a mistake in the fan speed curves which follow Tcase and not Tcore for BIOSs above v5.01. However, for my CPU cooler and case it doesn't end up making much difference to the end maximum core CPU temperature running Prime95. I'll use the User defined curve if it bothers me in the future.