Hello all,
I recently bought one of these Y570's and I am more than impressed with the performance it provides. However, I am confused because Lenovo says that the SSD is integrated somehow into the mechanical HDD. I don't really know how this is possible. I would like to eventually reformat this because of the bloatware it came with. However I am unsure which part of the HDD has the OS on it.
When I enter the computer management to see the partitions, I receive this message and this error.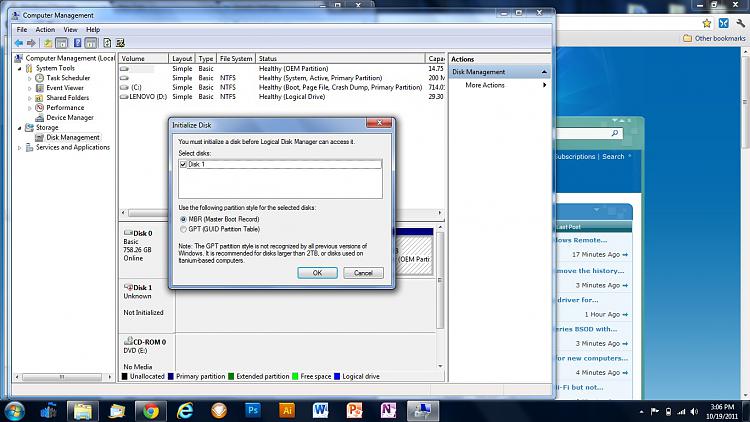 "The driver cannot find the sector requested" - which makes me feel that my HDD is already failing? Someone please tell me this isn't true.
I then look at "My Computer" in which it shows two drives. 1st is the C drive which has windows on it, but the smaller drive has some of the apps that came with this computer as well as the drivers. This leads me to believe that it may be the SSD but the advertisement said the SSD was 64GB's.
I have also attached an image of my disk partitions for anyone who may decide to help.
Thank you for taking the time to read this.
~ wookie