Alright guys/gals, I'm stuck!
Here we go.... I have a Android Phone(evo4g) and I also have a 60n1 Card Reader neither of then will read cards!
Card Reader= I put any card into it slot (sd,mirosd,sdhc,microsdhc) and it WILL show in computer as a "removable device" but if I go to open them I get "Please insert disk into Removable Disk (f:)" or whatever drive letter for the others.
Android Phone= Same as above but going through a usb cord.
(See pics...1&2... 1 card not inserted and 2 card inserted)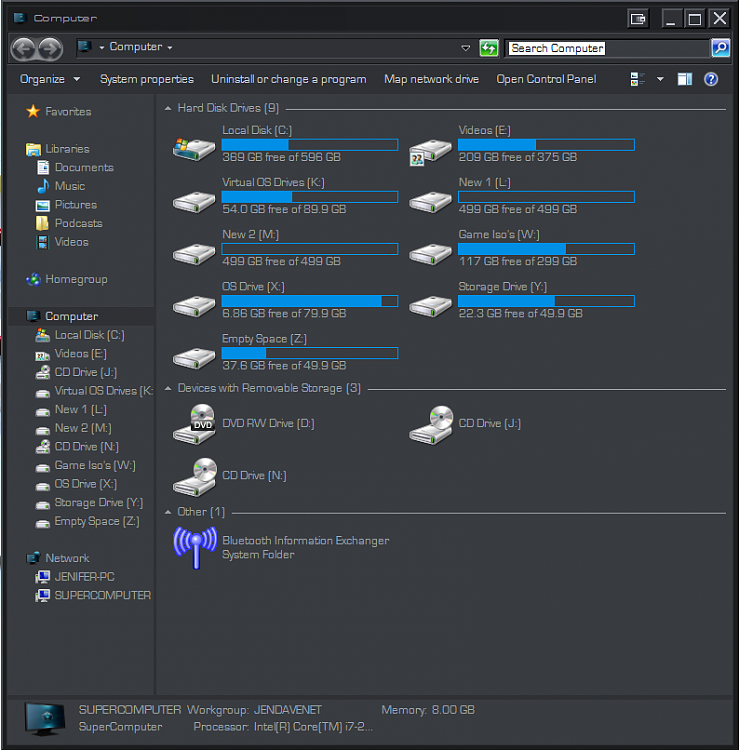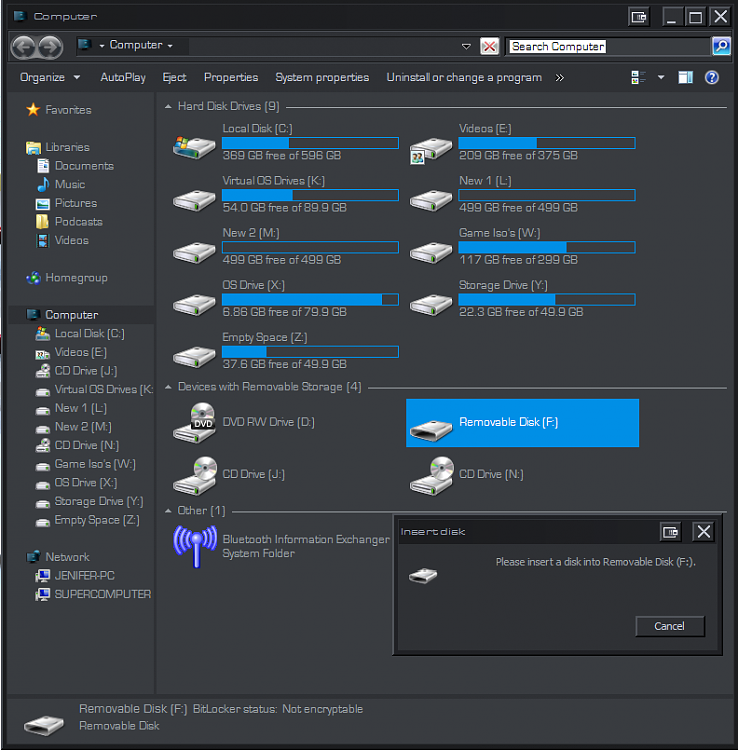 Also I noticed that in my Device Manager the drop down that should be "
Universal Serial Bus Controllers" is shown as "Unknown"
. (See pic 3)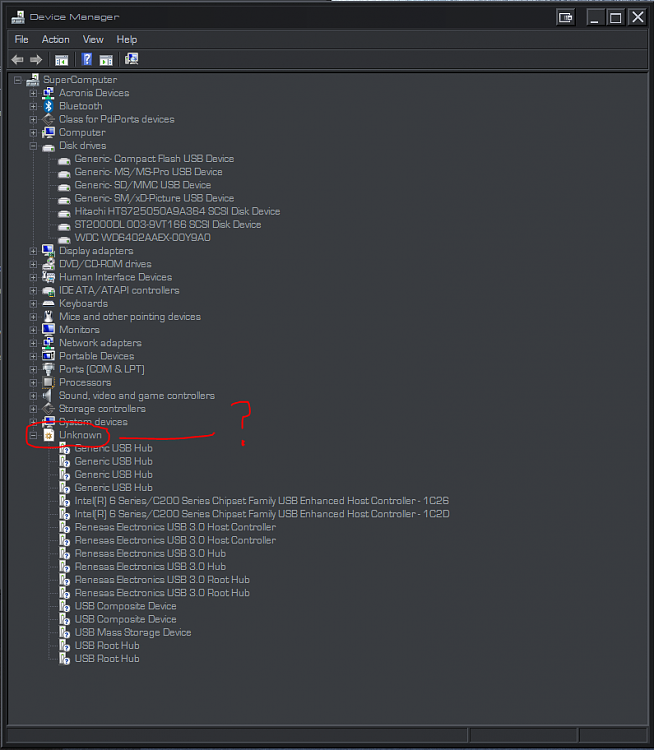 I have uninstalled and re-installed all of the above devices and their driver (including the Mass Storage Device drivers)
I have also run "sfc /scannow" 3+ times .. all with no errors.
Now I do know that the issue is with this Computer only, because I have tested all above Devices on my laptop that is running the same OS as this one and they all work as they should!
So If you can help me out please throw your smarts my way!!!
Pre-Thanks
Jeep