Update:
On and off I was trying to experiment with my Dell laptop/netbook. I downloaded Dell DataSafe Local Backup.
In the first step it pronounced " Congratulations - Passed - your computer has passed. Go to Easy Step 2 and download the software" :)
But during the install process, it threw out a message "no Windows Recovery Environment" and retracted.

A day or two later, I downloaded the Dell Support Center Software and installed it. It is a skinned, customised OEM version of PC Doctor for Windows
PC-Doctor, Inc. - Computer Hardware Diagnostic Software
.
Playing around with it I found a tab in it' goading me to download Dell DataSafe Local Backup. Now no congratulations. In the very first step itself it proclaimed
"No Factory Image found" and did not allow me to download.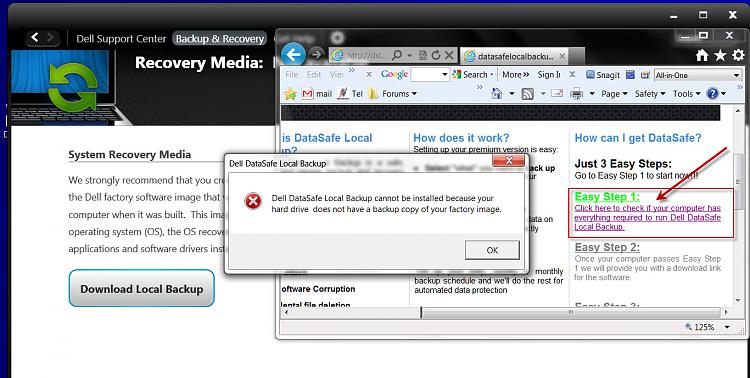 All this when there is a 15GB recovery partition and a 1GB winre.wim image. Beyond my comprehension.

Following my call to Dell Technical Support, another Dell Tech. Support executive from DELL India Headquarters called me two or three days back, took my address and has now sent me a Windows 7 Home Premium 64 bit Reinstallation DVD. He couldn't say why the recovery partition has gone dumb.
Problem remains unresolved.:)