Could you please post a screenshot of the PC is idle with both CPU-Z and Core Temp open after the machine has been on for 15-30 mins please? (to see the voltage being used at idle)
ie: idle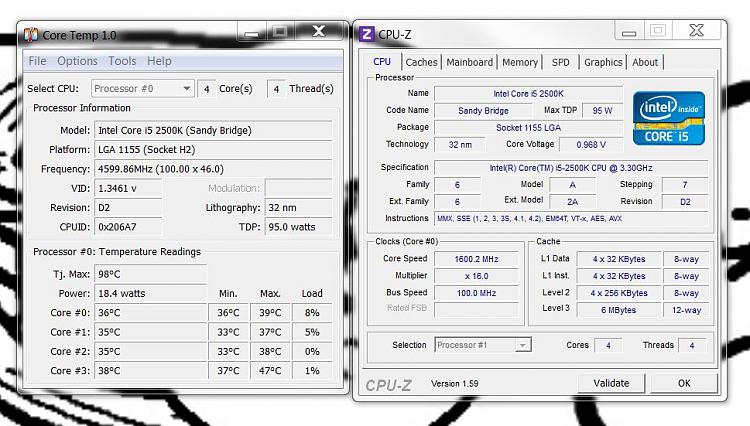 And preferably a sot while the PC is under load, like P95 running? (again to see what voltage your using)
ie: Load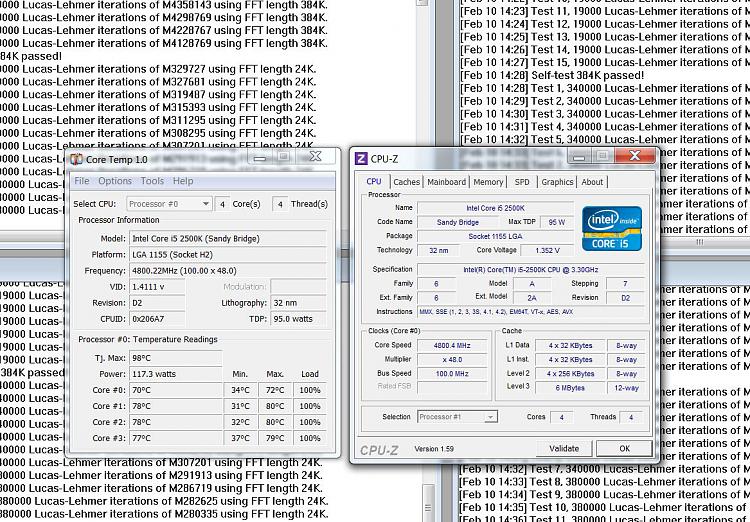 Quote:
The 4.5ghz speed is not displayed on computer properties and bios POST. Hence. The stock 3.30 is displayed. But in cpu-z. It displays 4.5. is there something wrong?
No, that's quite normal for the POST to display the stock chip speed and CPU-Z to display the 'actual' speed.
Your load temps are okay, but your idle temps are rather high. Having screenshotd of the PC at both idle and load states will give you/us a better idea if you have to re-seat and re-apply your paste.