Ok guys I've got a problem from which I'm not sure of what is the cause.
I got 2 DVD : One blu-ray SATA writer and another Pioneer DVD PATA writer. I replaced my motherboard. My new motherboard doesn't have any PATA port. I decided to try this:
SATA Serial-ATA to 3.5 IDE PATA Converter Adapter Cable | eBay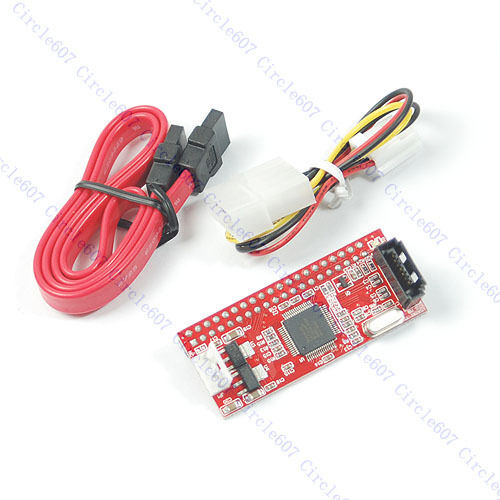 This thing works, my DVD is detected in BIOS, UDMA mode 4. DVD is bootable with the proper media, it is also detected and works fine in WinPE booted from my Blu-ray.
The problem is with my Windows 7 installation. The DVD is not detected after I boot. I have to go to Device manager and click "Scan for hardware change", then the DVD-RW is detected and it works fine after that.
I tried many things, I uninstalled Daemon tools, VirtualBox, I tried a registry fix (lowerfilter, upperfilter), no good.
I'm out of idea. I'm not sure if the culprit is the adapter or my Windows installation. Help !!!