Well, it's been a little over a year since I built this system and the Samsung 830 SSD is running as good today as the day I installed it. I've not been easy on it by any means, and it just asks for more!
Here are the numbers: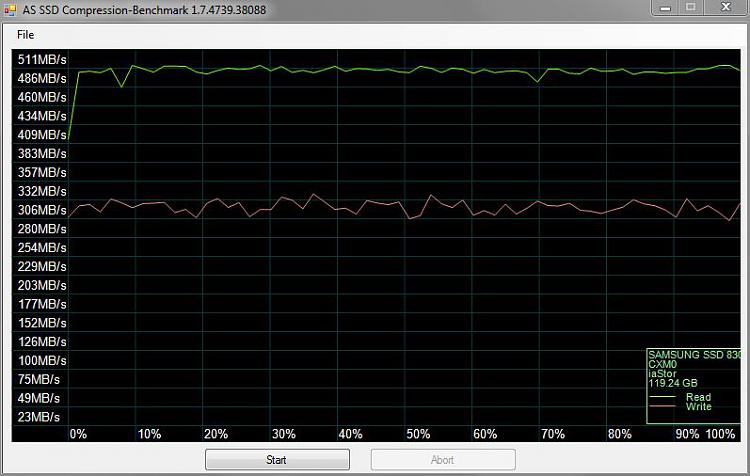 @ Faladu: If you want to see what your numbers are on compressible data, get Crystal Disk Mark, Click on File > Test Data > All 0x00 (0 Fill), then run a test. That will allow CDM to test the SSD and let it take advantage of it's compression algorithm.