Hi guys. I just bought a USB Bluetooth Dongle, a Iogear GBU421 Micro-Adapter to be exact, so I can play with my PS3 controller wirelessly on my computer. I plug the Dongle into my computer and this shows up (and I did restart my computer):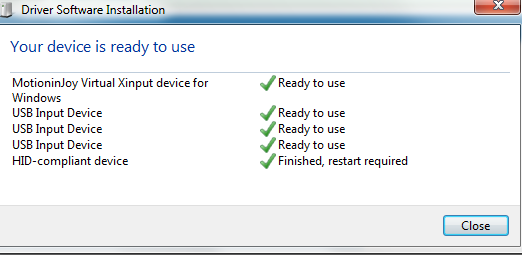 Ok, so I put in the CD that came with my Dongle, and want to install the software. I load up the setup and it apparently installs the BTW Widcomm Bluetooth software. Then it comes with with this:

Then this happens:
Weird. My Dongle light is on, blue. I don't really know whats wrong. Is it conflicting drivers? Because under my device manager there is no error ! signs. Don't know, help would be so great.