I have a Core i7-720QM. My understanding is that there are four cores that handle my computer's processing. When more power is needed, the cores start hyper-threading which makes it as if there are 4 more cores in my system.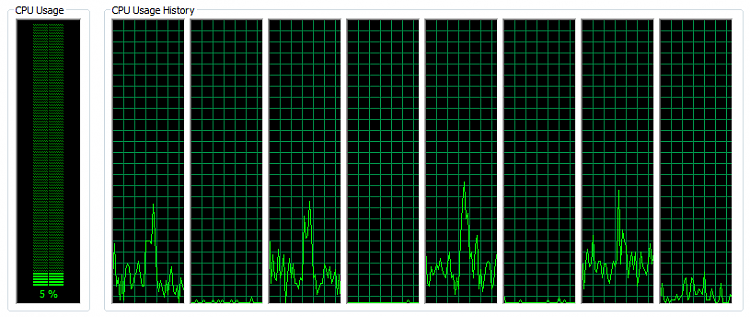 When looking at the task manager, I can see these 8 cores.
If I were to just number them from 1-8 straight across, would I be correct in thinking the cores are linked in the following way?:
Core 1 - Core 5
Core 2 - Core 6
Core 3 - Core 7
Core 4 - Core 8
The term "linked" above is just my way of saying the second core is derived from the first.
My reason for asking has to do with some desktop customization I've been playing with recently. I'll be able to monitor the usage and temperatures of my cores (to an extent). The hyper-threaded cores can have their own levels of usage, but I don't think they'd have a temperature associated with them since they don't actually exist. Because of this, I'd like to know which hyper-threaded cores to associate with which temperatures.